From: United Kingdom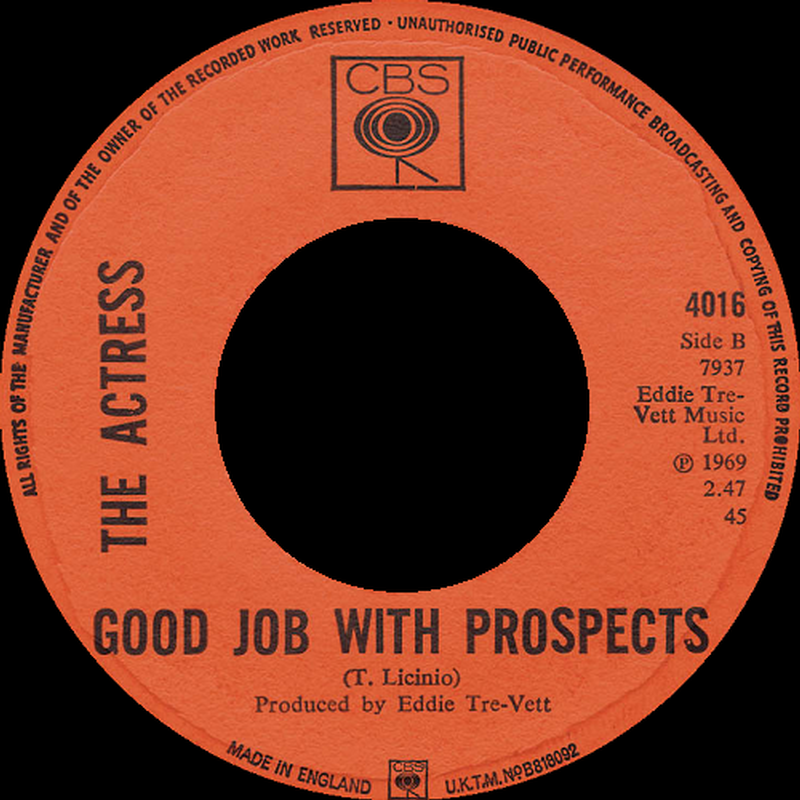 Very little is known of this short lived U.K. trio that included members Tino Licinio (guitar, vocals), Alan Bowery (guitar, bass) and Stan Levy (drums). Their one and only 45, released in February, 1969 and produced by Eddie Tre-Vett, includes the incredible 'Good Job With Prospects' (credited to Lucinio) on the B-side. This track boasts some outstanding guitar work and vocals. The A-Side (It's What You Give'), credited to Bowery, sounds a lot like the Kinks and is a bit more poppy, but is still a great song in its own right.

After the band split up later in the year, Bowery went on to join the Shy Limbs. It should also be noted that in 1977, Bowery (now known as Alan Barry) and Licinio got back together with another ex-Shy Limbs member John Dickenson to form King Harry.

If you have any further information on this group, please e-mail to paulmaze@techwebsound.com.

Artist information sources include: The book, 'Tapestry of Delights Revisited' by Vernon Joynson.