From: New York, NY, USA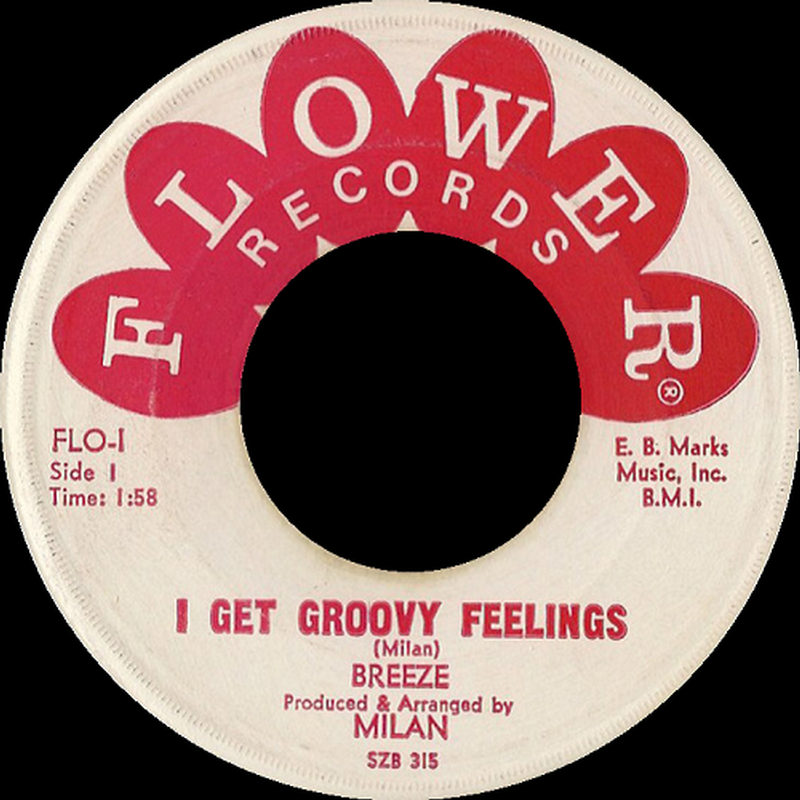 Breeze was another alias for the then New York City based Milan (aka Richard Rodell), who released one 45 (the short and sweet 'I Get Groovy Feelings' b/w a cover of Donovan's 'Jersey Thursday') on the Flower label in 1970. It is said that both racks were actually recorded in late 1967, but for some reason weren't issued for another 2½ years, not too long before Milan's untimely death at age 29 in 1971.

If you have any further information on this group, please e-mail to paulmaze@techwebsound.com.

Artist information sources include: The book, 'Fuzz, Acid, and Flowers Revisited' by Vernon Joynson.