From: London, England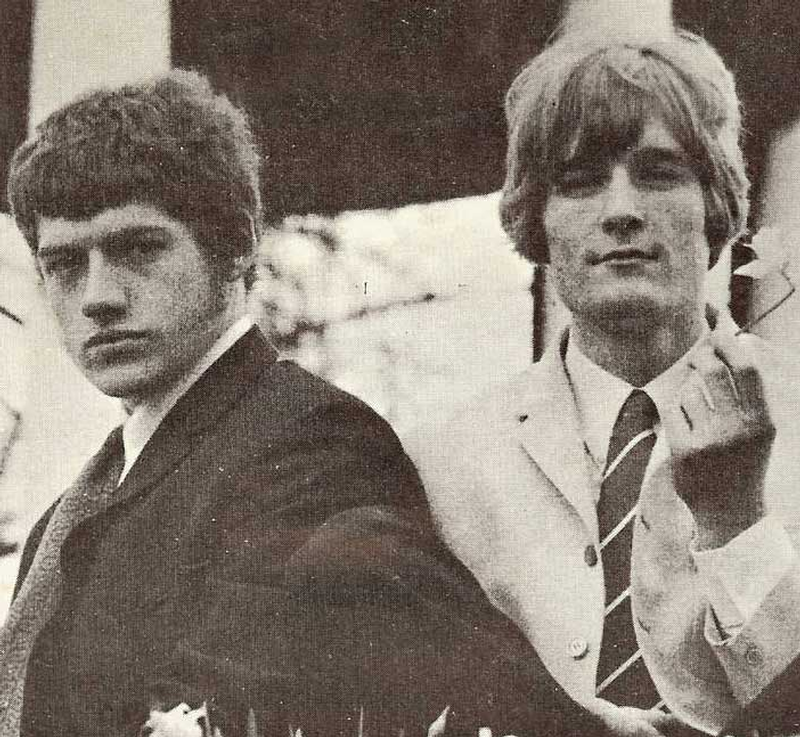 Not much is known of this London act that issued three 45s between 1967 and 1968. Members included Denver "Denny' Gerrard (guitar, vocals) and Barry Husband (guitar, bass, vocals), periodically assisted by "Candy" John Carr (drums). All songs were written by the duo, with the first two records being more of a straight forward British pop sound. Their first single ('Birds And Bees') sold rather well, peaking at #27 on the U.K. charts and hitting the Radio London #1 spot in the summer of 1967.

Their third 45 ('Nite Is A Comin'' b/w 'Smeta Murgaty') was issued in early 1968 and is an excellent slice of British psychedelia. The A-side is a brain blower in its own right and prominently references the Grateful Dead, while the flip instrumental slips into total dementia through the use of layered sounds and backward tapes. Unfortunately this record along with their previous effort didn't sell that well prompting them to go their separate ways. Husband and Carr would later go on to work with Donovan, while Gerrard ended up producing High Tide's debut LP, along with having them back him on a 1970 solo album.

If you have any further information on this group, please e-mail to paulmaze@techwebsound.com.

Artist information sources include: The book, 'Tapestry of Delights Revisited' by Vernon Joynson.