From: New York, NY, USA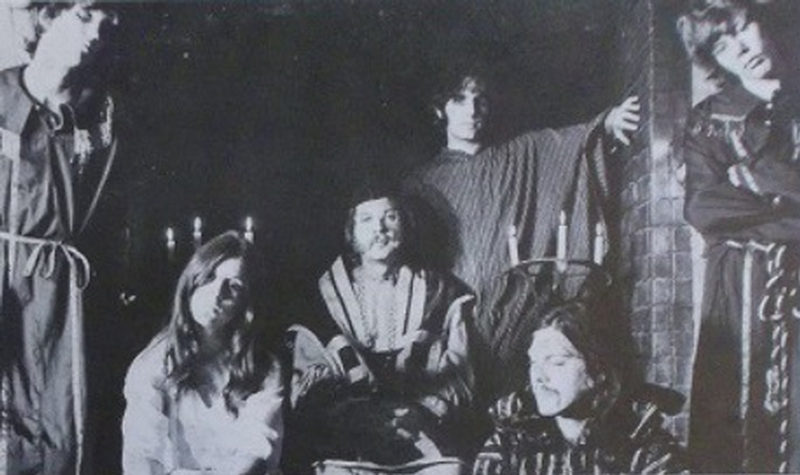 This rather obscure Manhattan outfit formed in early 1967 and was inspired by West Coast male-female vocal harmony leading acts like the Jefferson Airplane and Mamas & The Papas. Members included Sheila Darla (vocals), William Guy Merril (guitar, vocals), Artie Schlackner aka Freddy Knuckles (guitar, vocals), "Dr." Paul Hok (guitar, vocals), "Black" Doug Metzler (bass) and "Professor" Leon Luther Rix (drums).

In 1968, they issued their one and only LP titled A Mouth In The Clouds, along with a supporting single, on the Community label. Highlights on the album include the laid back 'A Way To Love You All The Time' and haunting 'Banana Split'. Despite a high profile and positive review of their record in Time magazine, and also being chosen to represent American culture at the 1968 Summer Olympics in Mexico City, they failed to catch on nationally and finally called it quits in early 1969.

If you have any further information on this group, please e-mail to paulmaze@techwebsound.com.

Artist information sources include: The book, 'Fuzz, Acid, and Flowers Revisited' by Vernon Joynson.