From: Los Angeles, CA, USA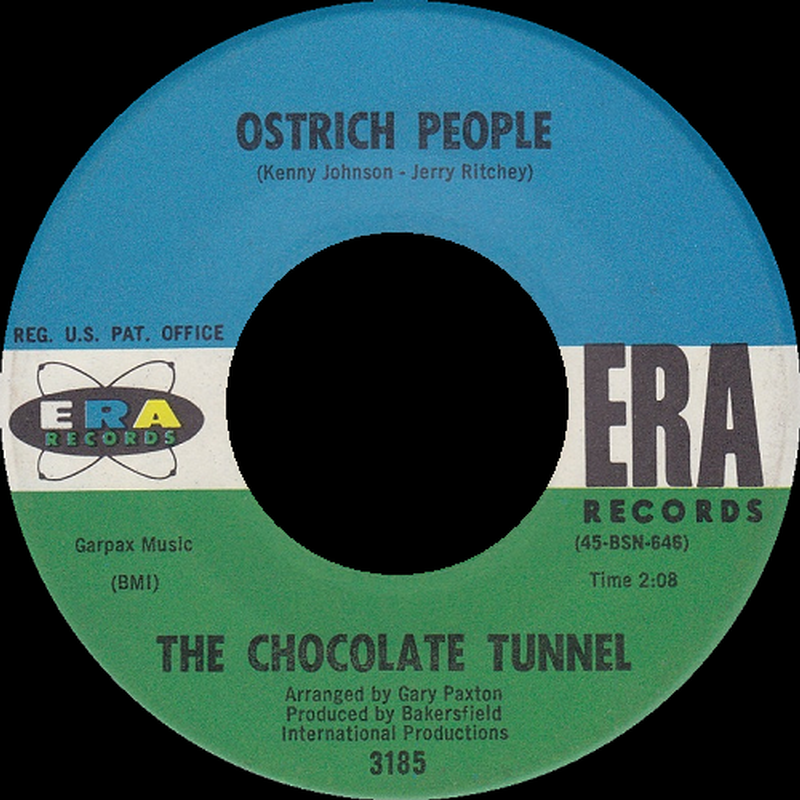 This obscure L.A. outfit released one 45 on both the In-Sound label and then the Era label in 1967. Members included Kenny Johnson (lead guitar, vocals), Jerry Ritchey (bass) and Bob Hopps (keyboards).

The quirky 'Ostrich People' graces the A-side of their record and was written by Johnson and Ritchey, and arranged by Gary Paxton. As a side note, Johnson and Ritchey also co-wrote material for The New Wing, which was a Paxton project as well.

If you have any further information on this group, please e-mail to paulmaze@techwebsound.com.