From: Denver, CO, USA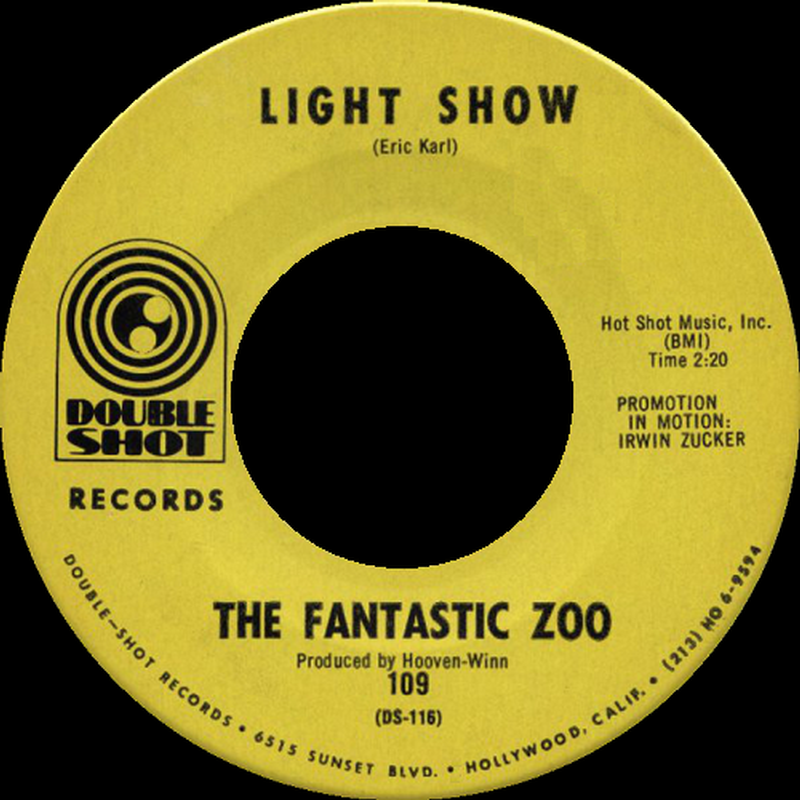 This band evolved out of the Fogcutters, which hailed from Denver, CO and included main members Don Cameron and Erik Karl. In 1966, the Fogcutters split up and Cameron and Karl relocated to L.A., signed a record deal with the local Double Shot label and changed their name to the Fantastic Zoo.

In the fall of 1966, the group issued a debut 45 ('Midnight Snack' b/w 'This Calls For A Celebration'). Their second and final single (the excellent and hauntingly hypnotic 'Light Show' b/w 'Silent Movies') however, is by far their best effort and was released in early 1967. Unfortunately, both records made little impact and the band broke up soon after.

Artist information sources include: The book, 'Fuzz, Acid, and Flowers Revisited' by Vernon Joynson.