From: London, England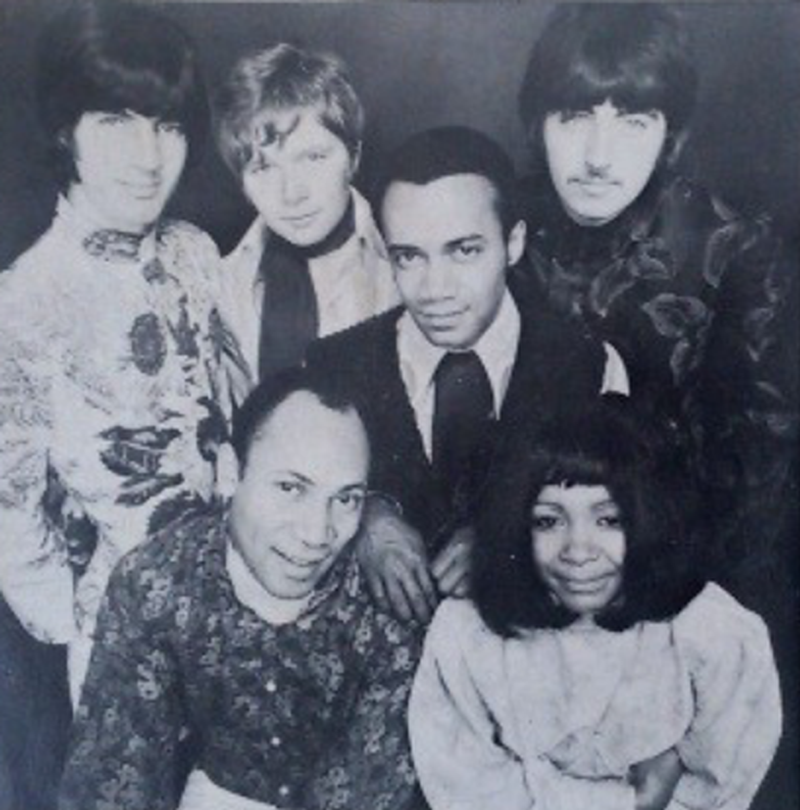 This soul-rock group was hugely popular on the local London club scene in the late 60s, but for whatever reason, was never able to transfer that success into record sales. The band's genesis can be traced back to the mid-60s and the melding of two R&B ensembles: Emile Ford & The Checkmates and the West Five. Originally dubbed Diane Ferraz & The Simon's Triangle, they soon changed their moniker to the Ferris Wheel in 1967, a play on words with the name of their female lead singer, Diane Ferraz. Other original members included brothers David (saxophone) and George Sweetnam-Ford (bass, vocals), along with Micky Liston (keyboards, vocals), Barry Reeves (drums) and Keith Anthony (guitar).

In mid-1967, after playing the clubs for six months, they singed to Pye Records and released a debut LP titled I Can't Break The Habit, which includes the outstanding title track as well as a notable cover of 'You Keep Me Hangin' On'. Their sound is quite unique and can best be described as an eclectic mixture of Motown Soul and British freakbeat-psych. Throughout the remainder of '67 and into 1968 they also issued three singles on Pye, but were unable to score a hit.

After about a year or so of playing together as a solid sextet, various confusing personnel changes began to occur within the band, including the departure of Reeves, Anthony and Liston who were replaced by Dennis Elliott (drums), Michael Snow (guitar, keyboards, vocals) and Terry Edmunds (guitar). By the end of 1969, Ferraz had also left to raise a family and was initially replaced briefly by Marsha Hunt (vocals), but then more permanently by Linda Lewis (vocals). Bernie Holland (guitar) was also added to the fold around this time to replace Edmunds, who had become sidelined by ill health. It was this lineup that released a follow-up, self-titled LP and fourth single on Polydor in 1970. Unfortunately, these records also sold poorly and the band broke up soon after. Reeves went on to become a member of the Blossom Toes, while Elliott eventually ended up in Foreigner.

Artist information sources include: The book, 'Tapestry of Delights Revisited' by Vernon Joynson and an article by Bruce Eder at All Music Guide.