From: Ottawa, ON, Canada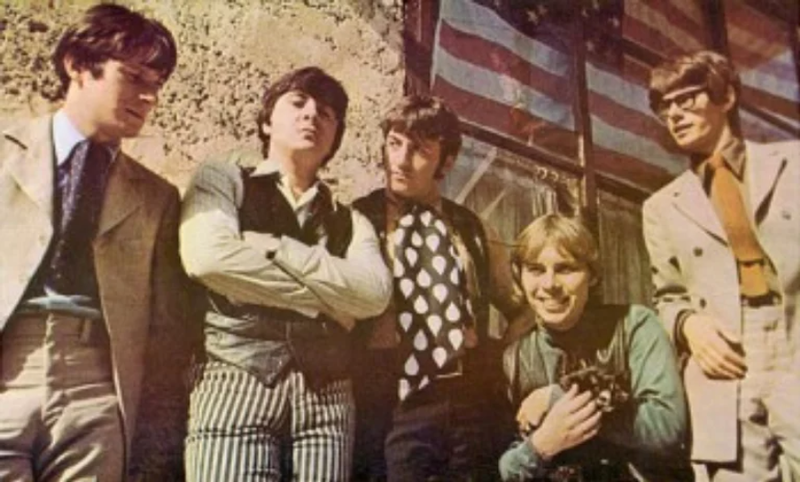 This Ottawa born group is best known for its smash hit 'Signs', which was originally released in 1970, but didn't hit big until about a year later when it finally peaked at #3 on the U.S. charts and #4 in Canada. Members included Les Emmerson (guitar, violin), Brian Redding (bass), Ted Gerow (keyboards) and brothers Rick "Bell" Belanger (drums) and Mike "Bell" Belanger (drums). Emmerson wrote most of the group's material, including 'Signs'.

The band formed way back in 1963 as the Staccatos and issued a debut LP titled Initially in 1965 and several singles on the Capitol label, including 1967's 'Half-Past Midnight', which became a big hit in Canada. They toured extensively around the cities of Toronto and Montreal and in 1968, co-released an LP with the Guess Who titled A Wild Pair, which also sold quite well. Later that year, they issued a second LP on Capitol titled Five Man Electrical Band and permanently renamed themselves after it about a year later.

1969 saw the band relocate to L.A. and switch to MGM Records. In the fall of 1970, they issued a little known 45 ('Hello Melinda Goodbye' b/w 'Signs') which didn't sell well at the time, but unknown to most, contained a hidden gem on the B-side. It wasn't until early 1971, after they had released another LP titled 'Good-Byes & Butterflies, that 'Signs' was reissued as a single and deservedly became a huge hit, selling over two million copies internationally. Later that year, they released the follow-up single 'Absolutely Right', which also did quite well, hitting #3 in Canada and reaching into the U.S. Top 20.

Over the next few years, the band released three more LPs, but none came close to the success of there prior works. They eventually broke up in 1973, but Emmerson continued to release material using the band's name until 1975.

Artist information sources include: An article by Heather Phares at All Music Guide.