From: New York, NY, USA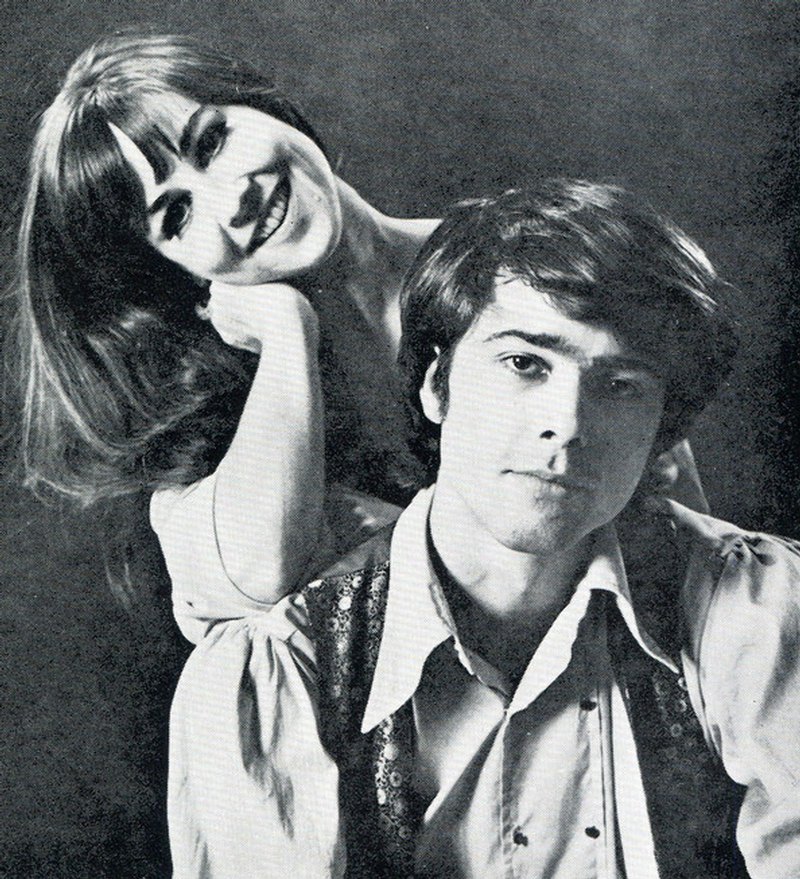 Jim & Jean, composed of Jim Glover and Jean Ray, were a U.S. folk-rock duo who played together from the early to the late 1960s. Towards the tail end of their career in 1967, like many other similar artists of that time, they successfully dabbled in the psychedelic realm a bit.

Jim & Jean met in New York City after Glover moved from Ohio to make it big in folk music scene. They started playing together in 1961, fell in love, and quickly developed a strong following at the Café Raffio in Greenwich Village. They also became fast friends with Phil Ochs who moved in with them in 1962. Their first appearance on record (Jack Linkletter Presents A Folk Festival) is a live 1963 compilation album that features a number of various folk acts. They were given a big career boost from Art Linkletter whose longtime secretary was Jean's mother, which prompted him to feature them on his popular TV programs.

In 1965, the duo released their debut, self-titled LP on the Philips label, which is primarily straight laced folk and features tracks written by Ochs, Tom Paxton, Buffy Sainte-Marie, Lead Belly and also various traditional songs. In 1966, they switched to the Verve Folkways record label and issued a second LP titled Changes. This record is more of a folk-rock effort with lusher instrumentation, assisted by some of the key musicians who played with Bob Dylan when he went electric, including Al Kooper, Harvey Brooks and Bobby Gregg.

Late 1967 saw the duo issue a third and final LP (People World), which houses some respectable psychedelic tracks. Highlights on the record include 'Success', 'The Planet June' and 'Time Goes Backwards'. Eventually, Jim & Jean split up and went their separate ways. As a side note, Ray was the inspiration for Neil Young's classic song 'Cinnamon Girl' as well as 'Cowgirl In The Sand' after he had made a visit with Ray and her family living in a house on the beach.

Artist information sources include: The book, 'Fuzz, Acid, and Flowers Revisited' by Vernon Joynson.