From: Los Angeles, CA, USA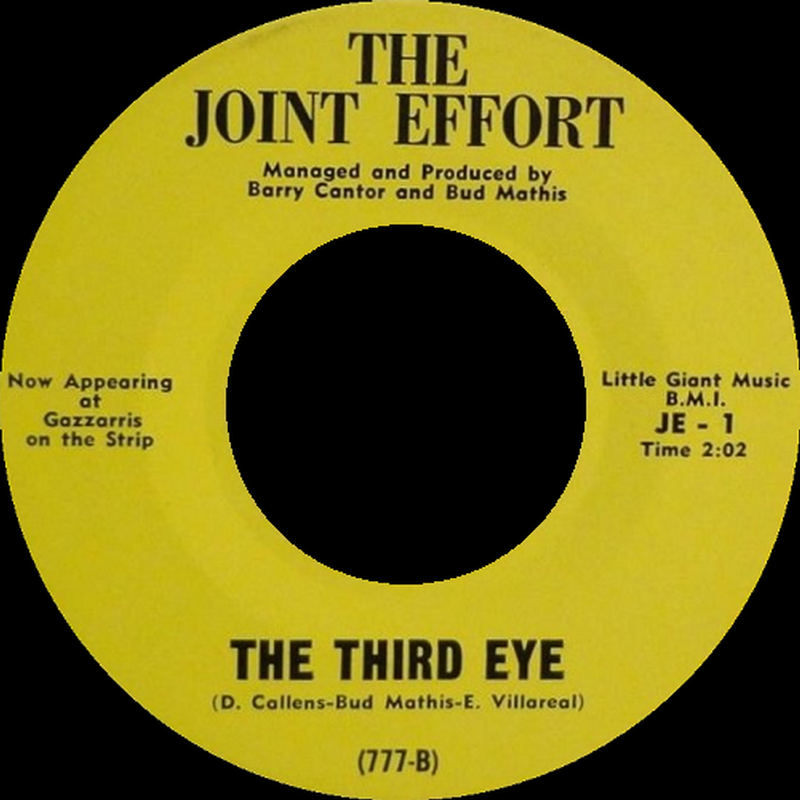 This band formed in early 1967 when Dave Callens (guitar, vocals), Jeff Salisbury (drums) and Ed Villareal (guitar, vocals) relocated from San Antonio, TX to L.A. and added Clyde Kaye (bass) and Wanda Watkins (vocals). They were managed by Barry Cantor and Bud Mathis (Brain Train) and became a resident act at Gazzarri's on the Hollywood Sunset Strip in the summer of '67. Shortly after, they issued a debut 45 ('The Children' b/w 'The Third Eye') on their own Joint Effort label. The B-side is quite good and was co-written by Callens, Villareal and manager Mathis.

In 1968, the band appeared as extras in the psychsploitation movie Psych-Out during the classic hippie burial scene and also became the touring version of the Box Tops for a stint. They opened for many of the L.A. scene's headliners, including the Doors, Strawberry Alarm Clock and the Peanut Butter Conspiracy. Ultimately, they issued a total of three singles and ended up calling it quits in late '68 just days before they were to start recording a debut LP.

If you have any further information on this group, please e-mail to paulmaze@techwebsound.com.

Artist information sources include: The book, 'Fuzz, Acid, and Flowers Revisited' by Vernon Joynson.