From: Texas City, TX, USA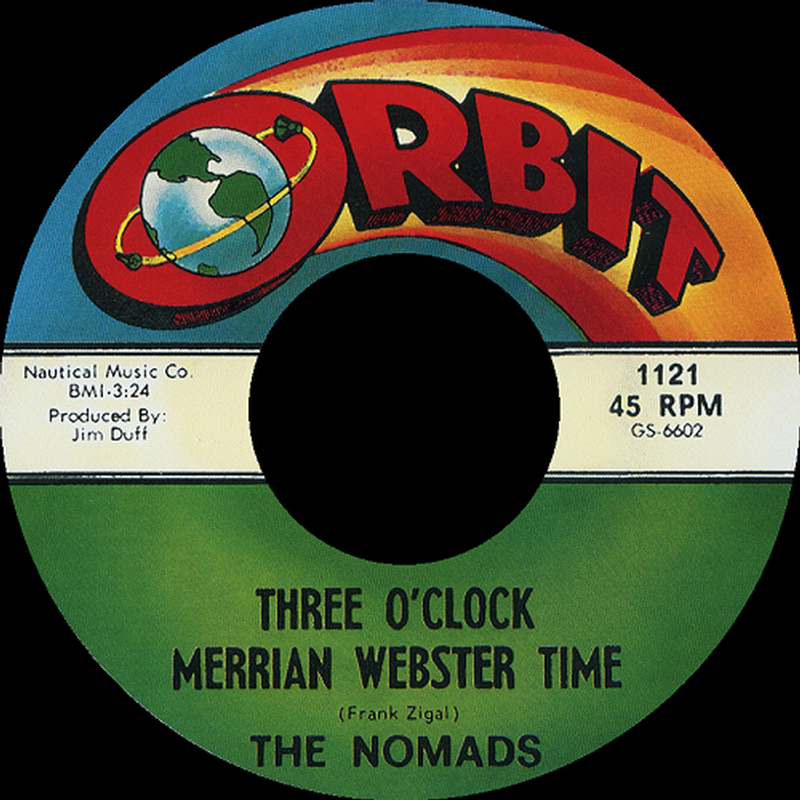 Not much is known about this Houston area garage band that issued two singes between 1967 and 1968. Members included frontman Frank Zigel (lead vocals), along with Brian Collins (vocals, guitar), Fred Thomas (bass), Shawn Bennett (drums) and Bill Kirby (keyboards). They originally played mostly folk-rock, but then gradually evolved into a pretty intense psychedelic act.

In the summer of 1967, the group released their first 45 ('I Walk Alone' b/w 'I'll Be There') on the Damon label, which is pretty straight forward folk-rock. About a half a year later they released a follow up record ('Three O'clock Merrian Webster Time' b/w 'Situations') on the Orbit label, with the haunting, Zigel penned A-side being quite good and featured here on TWOS. Collins would later go on to record a few solo LPs in the early 70s and was also nominated for a Grammy award for his work on the Urban Cowboy motion picture soundtrack.

If you have any further information on this group, please e-mail to paulmaze@techwebsound.com.

Artist information sources include: The book, 'Fuzz, Acid, and Flowers Revisited' by Vernon Joynson.