From: San Francisco, CA, USA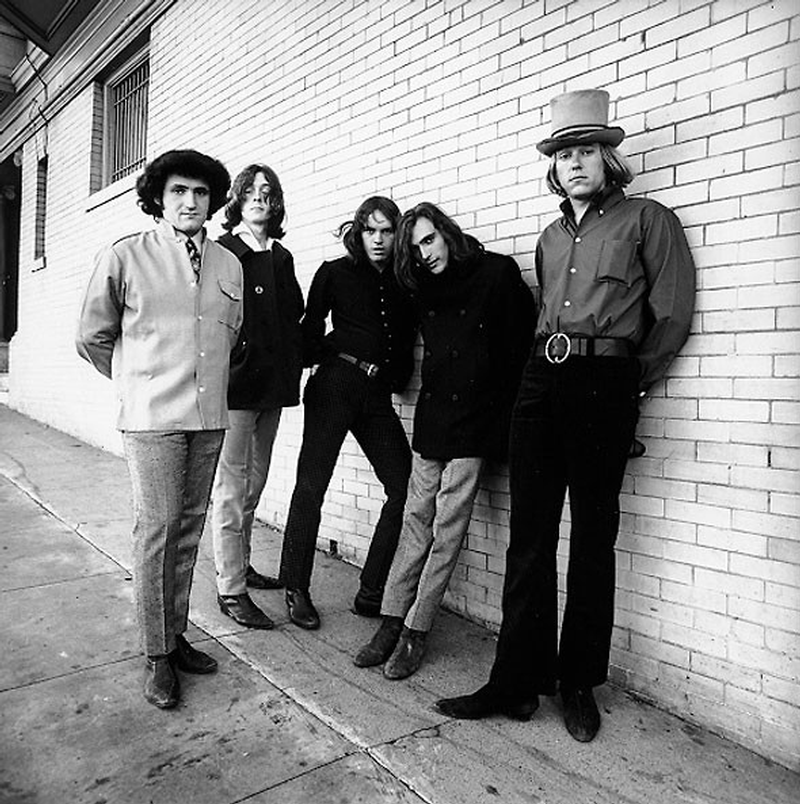 Quicksilver Messenger Service (QMS) was one of the leading "first generation" psychedelic bands of the Bay Area, although they never reached the same level of commercial success as that of their counterparts the Grateful Dead and Jefferson Airplane. Nonetheless, they had a strong, rather unique sound lead by the dual guitar playing of John Cipollina (guitar) and Gary Duncan (guitar).

The band formed in 1965 with original members Cipollina, David Freiberg (bass, vocals), Alexander "Skip" Spence (guitar), Casey Sonoban (drums) and Jim Murray (harmonica, vocals). They began rehearsing at Marty Balin's club, the Matrix, but with Balin looking for a drummer for his own band (the soon to be Jefferson Airplane), he convinced Spence to defect to his ensemble and switch to drums. To make up for poaching Spence, Balin suggested that QMS contact Duncan to replace him, along with Greg Elmore (drums), who replaced Sonoban. Freiberg and Murray came up with the group's name through an astrology/birth connection of all band members being Virgos and Geminis, which are both ruled by the planet Mercury. Quicksilver is another word for mercury and the messenger of the gods, and Virgo is the servant, so Freiberg put it all together as Quicksilver Messenger Service, a very cool name at that! Through the rest of 1965 and '66, the band honed their skills by gigging live around the San Francisco area and developing a strong following.

In the summer of 1967, the group played the Monterey Pop Festival but soon after, Murray left making them a foursome. The band began a period of heavy touring on the West Coast of the U.S. where they grew their audience by being featured on many star-studded bills at the Avalon Ballroom and the Fillmore Auditorium. The group initially held off signing a record deal until the tail end of 1967, but eventually contracted with Capitol making them the last of the big name Bay Area bands to sign with a major label. Capitol was the only company that had missed out on signing a San Francisco "hippie" band during the first flurry of record company interest and, consequently, QMS was able to negotiate a better deal than many of their peers. At around the same time, Capitol also signed the Steve Miller Band, which had appeared with QMS on the Revolution motion picture soundtrack. The standout QMS track from this record is an excellent studio version of 'Babe, I'm Gonna Leave You', a song that they had already been covering live for quite some time.

QMS finally released their debut, self-titled LP in the spring of 1968, which houses some awesome tracks including 'Pride Of Man', 'The Fool' and 'Dino's Song', the last of which was written by Chet Powers (stage name Dino Valenti) who had been involved with the band in their early days before getting busted for marijuana and being sent to jail for two years. In the spring of 1969, the band issued what is considered to be a live LP (Happy Trails) recorded mostly at the Fillmore West and East Auditoriums. Soon after, Duncan left temporarily due to being burned out, and Nicky Hopkins (keyboards) was brought in for their next studio LP titled Shady Grove, which was released in December of that year. The highlight on this record is 'Edward (The Mad Shirt Grinder)', which showcased the extravagant talent of Hopkins on the ivories.

1970 saw the return of Duncan, along with Dino Valenti (guitar, lead vocals) joining to make them a 6-piece. It was this lineup that packed up for a two month stint in Hawaii to record their next two LPs simultaneously, Just For Love and What About Me. For these two records, the band's style became much more pop-oriented under the direction of Valenti, which turned off a decent portion of their fan base. Ironically though, they scored their only minor hit on Just For Love with 'Fresh Air', which peaked at #49 on the Billboard Hot 100. What About Me was issued about six months later at the tail end of 1970 and includes the title track, which received some steady airplay.

The band continued with the same lineup until September, 1971 when Freiberg was jailed for marijuana possession and replaced by Mark Ryan (bass). Freiberg would later go on to become a member of Jefferson Airplane. Hopkins also left the fold and was replaced by Mark Naftalin (keyboards). It was this encarnation that released two more albums, Quicksilver in late 1971 and Comin' Thru in the spring of 1972. Later that year, Naftalin left and was replaced by Chuck Steaks (keyboards). Harold Aceves also joined around this time as a second drummer, who had previously been one of their roadies. In 1975, Elmore, Duncan, and Valenti were rejoined by Freiberg and Cipollina, and recorded a reunion album titled Solid Silver, which also features performances by Nicky Hopkins on a couple of tracks. After the LP, Freiberg and Cipollina left again and were replaced by Michael Lewis (keyboards) and Skip Olsen (bass). This lineup went on to play into 1979 when the band finally dissolved for good.

Artist information sources include: The book, 'Fuzz, Acid, and Flowers Revisited' by Vernon Joynson. Artist photo courtesy of Herb Greene.