From: Columbus, OH, USA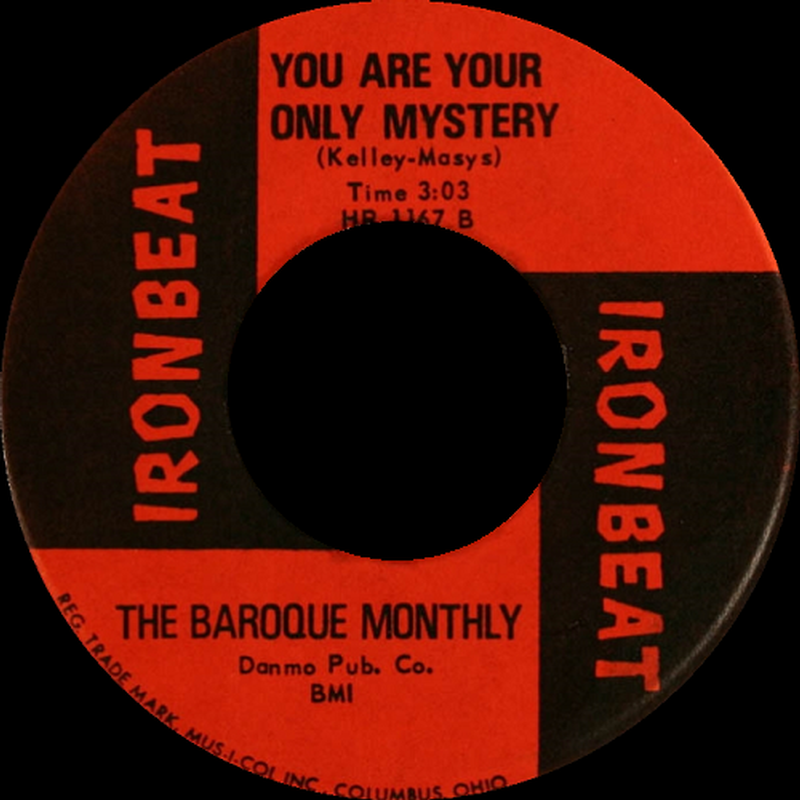 This outfit was in actuality a pseudonym for an already well established Columbus, OH garage band named the Jaguars, which was formed in 1964 by students attending Bexley and Eastmoor high schools. They decided to update their moniker to the Baroque Monthly for one 1968 psychedelic single. Members of the group included Dan Masys (lead vocals, lead guitar), Sandy Edelstein (rhythm guitar), Dave Sampson (bass), Jon Rickley (drums) and Jim Kelley (keyboards).

Their sole 45 was issued on the local Ironbeat label and includes the outstanding 'You Are Your Only Mystery' tucked away on the flip side, which exuberates a rather unique mod-baroque vibe. The track was written by Masys and Kelley who have said that they were inspired by The Beatles' 'Eleanor Rigby' and the Left Banke's 'Walk Away Renée' when they wrote it.

If you have any further information on this group, please e-mail to paulmaze@techwebsound.com.

Artist information sources include: The book, 'Fuzz, Acid, and Flowers Revisited' by Vernon Joynson.