From: Waco, TX, USA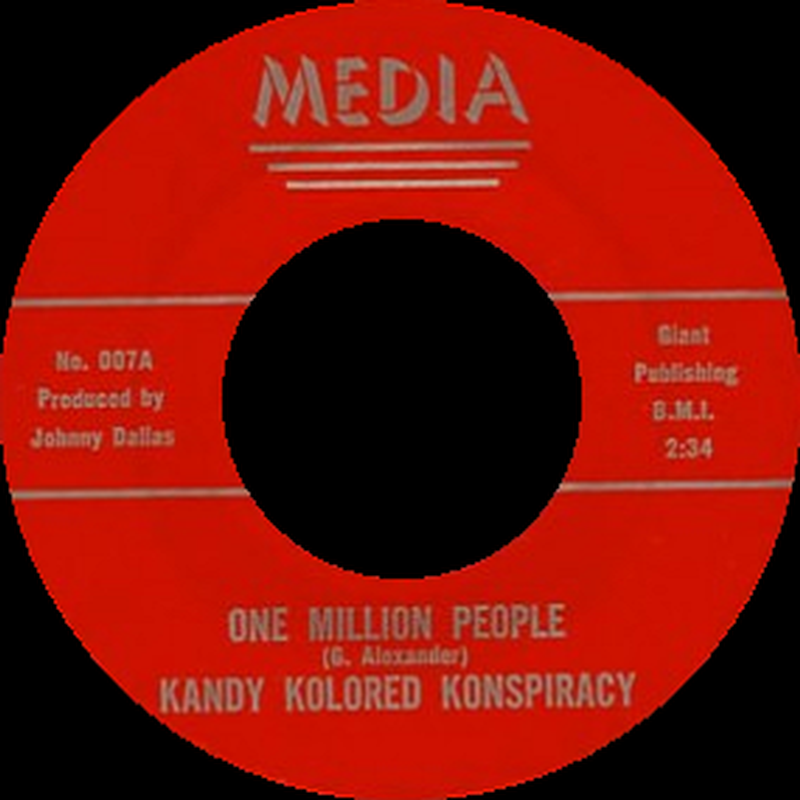 Little is known about this Waco area teenage garage-psych outfit that issued one single ('One Million People' b/w 'Konspiracy '68') on the Media label in 1968. Members included Gary Anderson (lead vocals, lead guitar), Rick Connor (rhythm guitar), Don Bolan (bass), Nick Connor (drums) and Jimmy Campbell (keyboards). The band's frontman Anderson drummed up their unique moniker from a book of Tom Wolfe essays titled The Kandy-Kolored Tangerine-Flake Streamline Baby that he was reading at the time. He also wrote both songs on their record, with the A-side being an especially well put together, hard-driving folk-rock number featured here on TWOS. As a side note, Anderson's name for the writing credit was inadvertently misprinted on the 45 as "Gary Alexander" and only around 500 copies of the record were pressed. The promo side did however get played a lot on local radio, hitting the #1 spot and remaining on the Top 10 list for several weeks in Waco.

The group gigged mainly in and around the Waco area to large crowds, but also made it to Dallas at one point to open for Kenny Rogers And The First Edition. The band finally went their separate ways after graduating from high school in 1970.

If you have any further information on this group, please e-mail to paulmaze@techwebsound.com.

Artist information sources include: The book, 'Fuzz, Acid, and Flowers Revisited' by Vernon Joynson.