From: Ithaca, NY, USA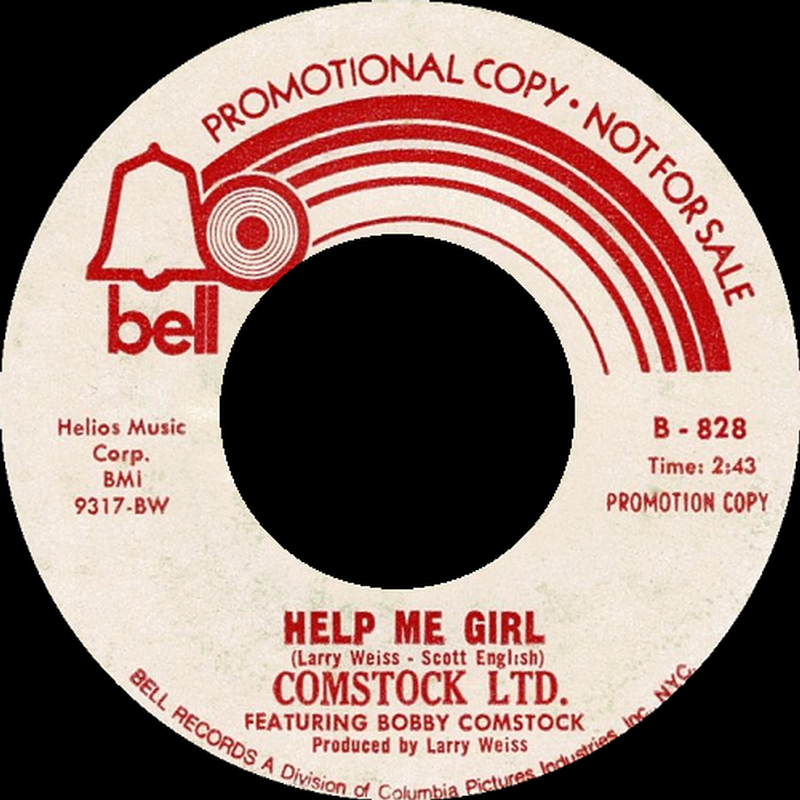 This band was the brainchild of prolific rocker and Ithica, NY native Bobby Comstock (vocals), who had previously seen notable success as the frontman for Bobby Comstock & The Counts. Comstock started his career with the Counts in the late 50s, releasing twenty 45s and one LP into the mid 60s.

Comstock Ltd. issued two singles on the Bell label, one in 1969 and the other in 1970. The excellent 'Help Me Girl' is credited to Larry Weiss and Scott English, and appears on the flip side of their first 45.

If you have any further information on this group, please e-mail to paulmaze@techwebsound.com.