From: Holyoke, MA, USA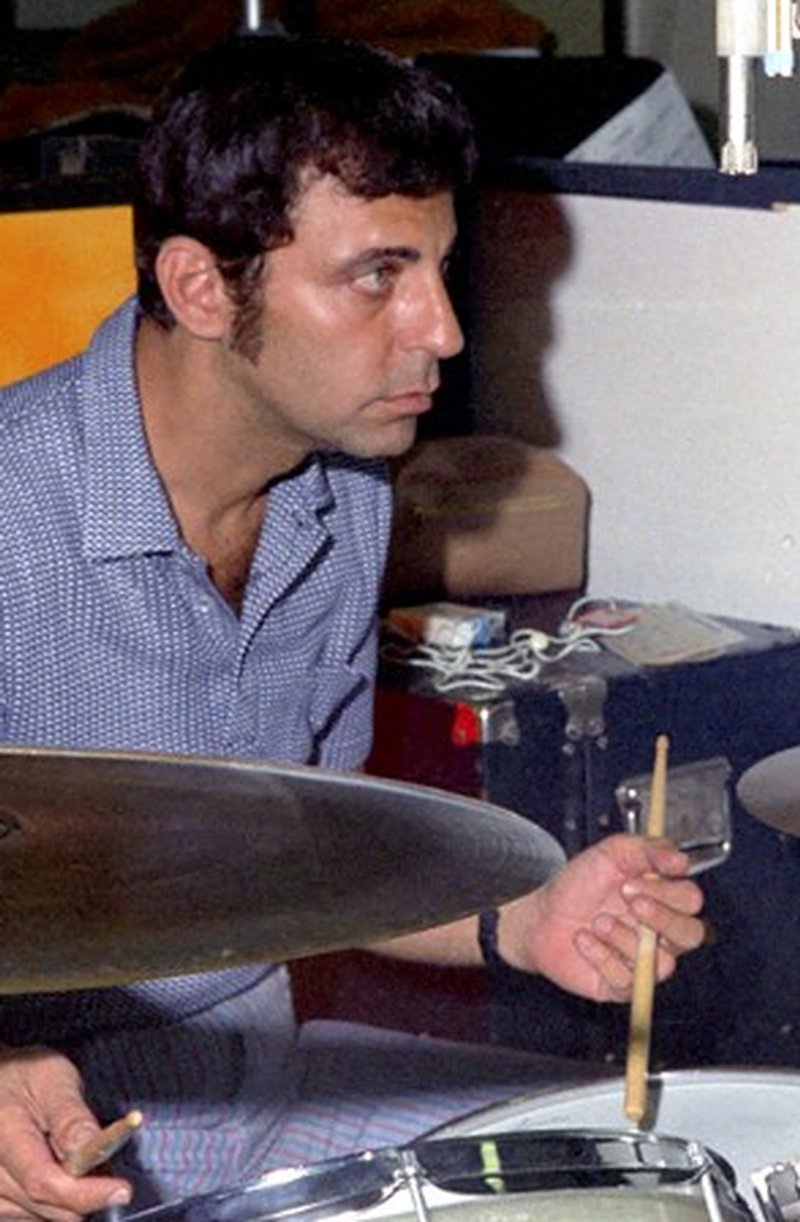 Born Harold Simon Belsky on February 5, 1929 in the central Massachusetts town of Holyoke, Hal Blaine is considered by many to have been one of the most prolific and influential American drummers of all time. He picked up the sticks about a year after moving with his family to Hartford, CT at age 7, and then relocated out to California with them again in his early teens. At age 20, he took lessons from Roy Knapp, who had also mentored jazz drummer Gene Krupa. He got is start playing in seedy Chicago clubs and then his career took of after becoming a member of Count Basie's big band. Unlike many jazz musicians at the time, Blaine liked playing rock and roll and started hiring himself out as a session player for that genre in the 1950s.

In the 60s, Blaine started releasing his own records and then became a member of the now legendary Wrecking Crew, at which time he played on many classic records of the late 60s, including L.A. scene mega hits by the Mamas And The Papas, Byrds, Beach Boys, Association and 5th Dimension. At the height of the flower power era in the summer of 1967, Blaine issued the LP Psychedelic Percussion, which includes the outstanding 'Wiggy (November)' featured here on TWOS.

Blaine is also credited with popularizing the "disco beat" after he recorded a "pshh-shup" sound by opening and closing the hi-hat at appropriate intervals on Johnny Rivers' 'Poor Side Of Town'. This effect had in the past been widely used in the jazz community, but professional recording engineers disliked it because of its resemblance to white noise. The sound however subsequently became hugely sought-after by producers in the 1970s. It's also interesting to note that because Blaine was in such high demand as a session musician, he would carry around with him a rubber stamp that read "Hal Blaine Strikes Again", which was used to mark the countless number of music scores and places where he played.

In the 80s, Blaine contributed less session work as computers and electronics became more prevalent in studios, and producers also began bringing in younger players. He kept busy recording advertising jingles for a number of years however, before semi-retiring from performing. After decades of amazing people with his beat prowess, Blaine passed away in 2019 at the age of 90.

Artist information sources include: The book, 'Fuzz, Acid, and Flowers Revisited' by Vernon Joynson.