From: London, England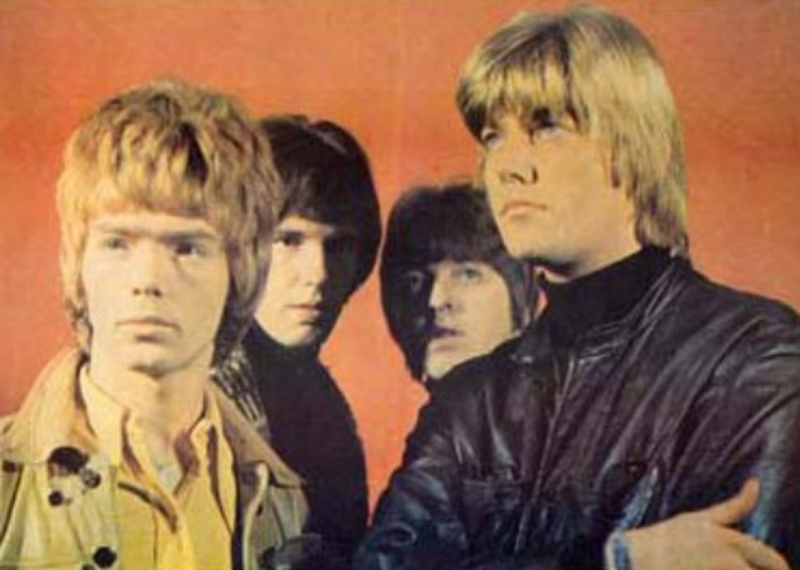 This band was formed in London by southern California native Gary "Walker" Leeds (drums, vocals) in the fall of 1967 after the breakup of the very popular Walker Brothers, of which he was a key member. As a side note, Walker had also previously been a part of the Standells in 1964. Other personnel in the group included Londoner John Lawson (bass), and Liverpudlians Paul "Charlie" Crane (rhythm guitar, vocals) and Joey Molland (lead guitar, vocals). Crane had previously been a member of the Cryin' Shames and then Paul And Ritchie And The Crying Shames.

The group issued its first single (a cover of the Classics IV song 'Spooky' b/w 'I Can't Stand To Lose You') in January, 1968, which was supported by a lengthy and very successful U.K. tour with the Kinks, the Herd and the Tremeloes. Although popular in Britain, the band enjoyed more success on the other side of the world in Japan, where they toured extensively and released their one and only LP titled Album No. 1. This record was originally issued only in Japan, which has since made it a huge collector's item. Highlights on the album include 'Francis', 'The View' and an excellent cover of the Bonner-Gordon track 'Whatever Happened To Happy'.

A final U.K. single (a cover of the Easybeat's 'Come In You'll Get Pneumonia') was released before the group split up early in 1969. Gary was forced to return to the U.S. because of an expired work permit, Paul Crane became a producer, John Lawson joined the post-Honeybus group Lace and Joey Molland went on to big success as a member of Badfinger. After a three year reunion with the Walker Brothers in the 70s, Gary retired from the music business.