From: Phoenix, AZ, USA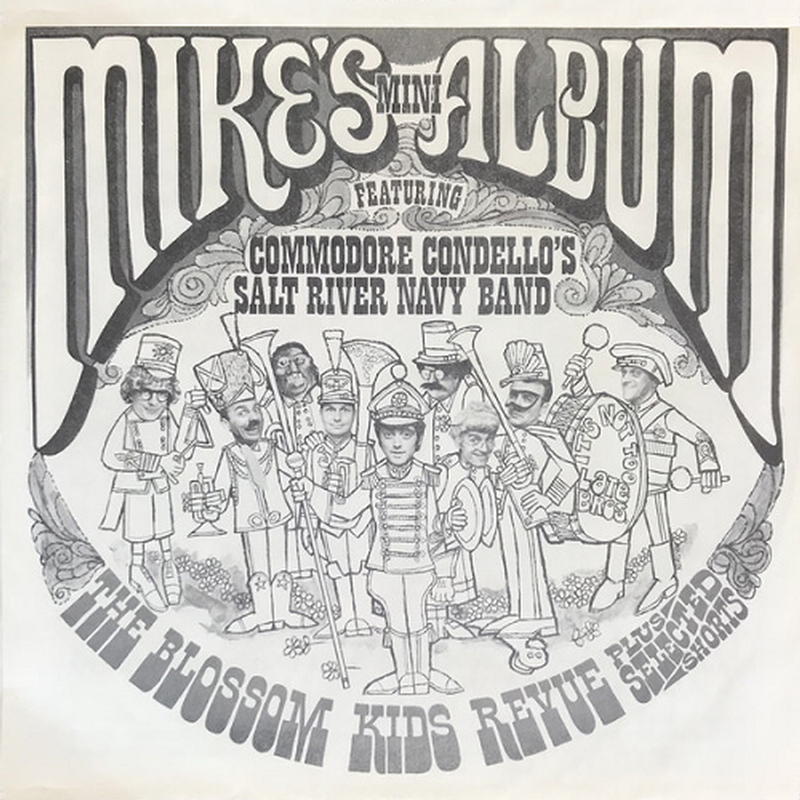 This pseudo-fictitious band was the inspiration of Bill Thompson who played the character of Wallace Snead on the popular local Phoenix children's TV program The Wallace & Ladmo Show. Commodore Condello was actually musician Mike Condello who had joined the show in 1962 as a regular. The Salt River Navy Band was made up of various session musicians and performers on the show, including Ladimir "Ladmo" Kwiatkowski himself.

They released two EPs in 1967, the first titled The Blossom Kids Review Plus Selected Shorts, which features parodies of Beatles songs ('With A Little Help From His Horse', 'When He's Sixty Four', 'Ladmo In The Sky With Almonds', etc.) and even credits John Lennon on the back of the record jacket. The second EP titled Makes A Come-Back! continues with comedic tracks like 'Soggy Cereal', but also contains the very catchy and quite psychedelic 'The Time Machine', which is in actuality a respectable cover of the Bee Gees' 'Red Chair Fadeaway' with different lyrics. Some of these songs were also performed on their television show.

In 1968, Mike Condello issued a more serious, psychedelic LP under the group name Condello and continued to appear on "Wallace & Ladmo" until 1971.