From: Detroit, MI, USA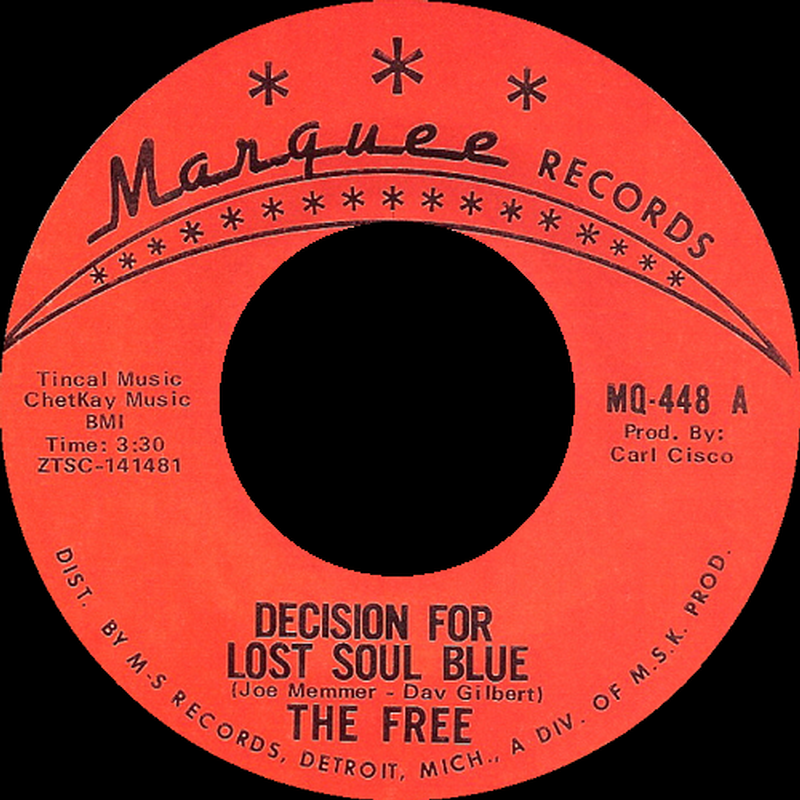 Little is known about this obscure Motor City band that issued one outstanding 45 ('Decision For Lost Soul Blue' b/w 'What Makes You'), first on the local Marquee label in early 1969. The record was produced by Carl Cisco and the A-side is credited to confirmed band members Joe Memmer (guitar) and Dave Gilbert (lead vocals). A third confirmed member of the band was Bob Long, but it is not known what instrument he played.

In the spring of '69, the same tracks were reissued on the national Atco label with the title of the A-side being slightly lengthened to '(Day Of) Decision For Lost Soul Blue'. Shortly after the record's release, the band changed their name to the Midwest Tree Company. Gilbert later went on to become the lead singer for the band Rockets, which released several LPs from the late 70s into the early 80s.

If you have any further information on this group, please e-mail to paulmaze@techwebsound.com.