From: Gravesend, England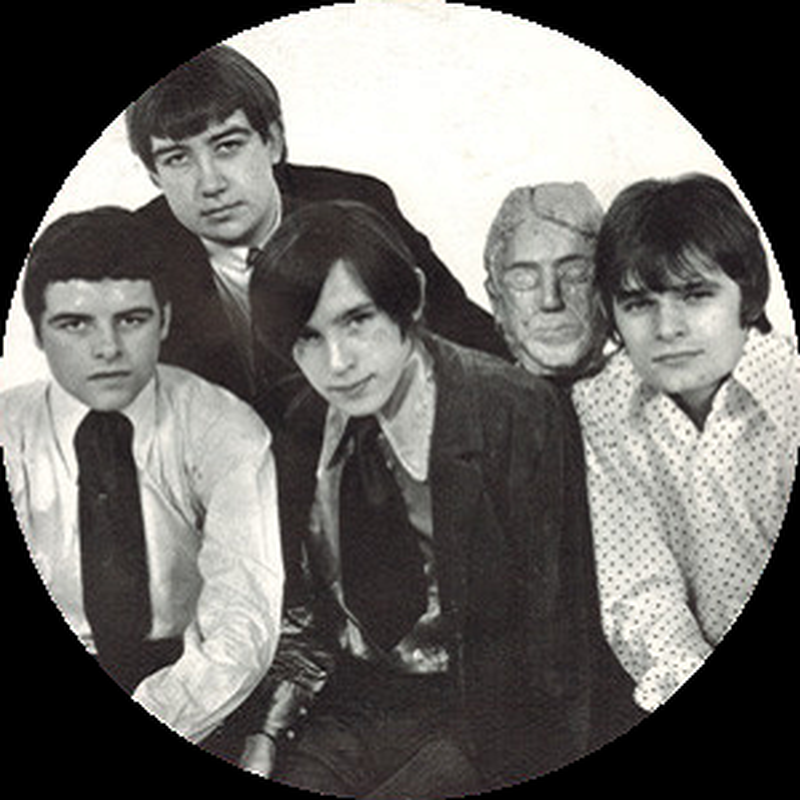 This English pop-psych band formed in 1966 as the Pandas, with original members Bob Ponton (vocals, guitar, ukulele), Martin Curtis (guitar, bass, drums, vocals) and brothers Dennis (drums) and Ray Jens (bass). Later that year, they signed to CBS and issued a debut single which includes the outstanding first ever recorded version of 'Season Of The Witch' (predating Donovan's own version). As a side note, the group members were initially unaware of their name being changed to the more mod sounding Pandamonium by their record company until they finally saw it on the 45 cover. Unfortunately the record didn't sell well, but they were becoming more popular on the live circuit, playing the bigger London venues like the Marquee, Middle Earth and the Electric Garden. At around this time David Bowie had become interested in managing the group, but this never came to fruition.

In 1967, Dennis Jens left the fold, was replaced by Steve Chapman (drums) and a second single (the excellent 'No Presence For Me' written by Ponton and Curtis) was released, but it too sold poorly prompting Ray Gens to exit and be replaced by Mick Glass (bass). A third 45 ('Chocolate Buster Dan' b/w 'Fly With Me Forever') was then issued in the spring if 1968, but also wasn't a success causing CBS to drop them. Ponton and Curtis continued to work together as a duo called Thoughts And Words in 1969, but then reverted back to the Pandamonium moniker in 1970. Several tracks were then recorded with the support of Head Hands & Feet and Fotheringay, but didn't see the light of day until finally being released in 2004.

Artist information sources include: The book, 'Tapestry of Delights Revisited' by Vernon Joynson.