From: Phoenix, AZ, USA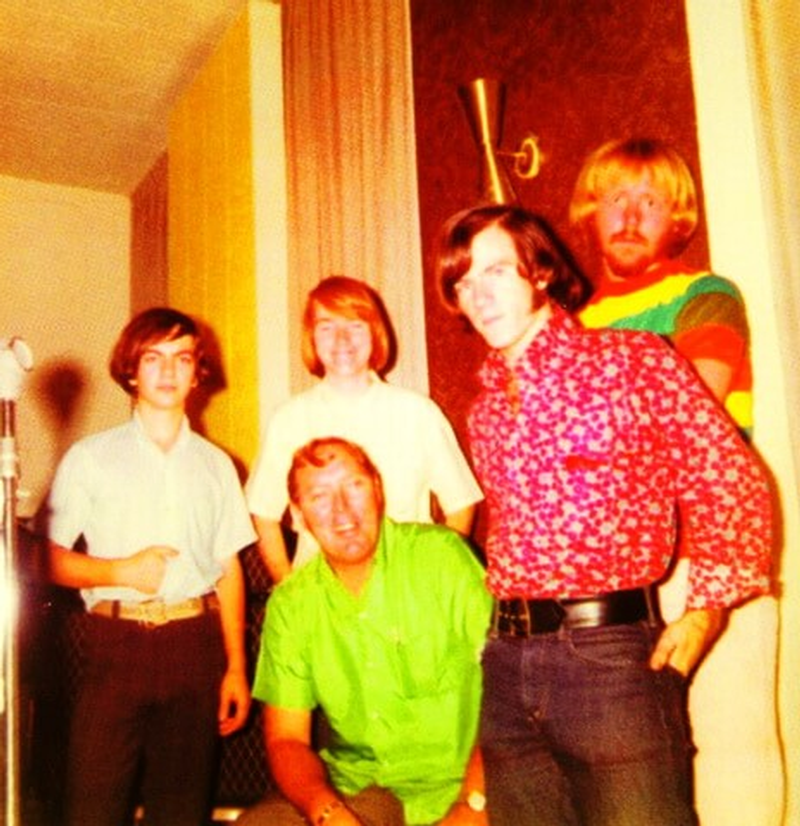 This short-lived Arizona band formed in early 1967 with members Michael McFadden (guitar, harmonica, vocals), Ed Black (lead guitar, keyboards, vocals), Rick Anderson (bass, rhythm guitar) and Mike Collins (drums, vocals). Soon after, they issued their first 45 ('The Other Sidewalk' b/w 'Ferris Wheel') on the obscure Rook label (no catalogue number), with both sides being quite different styles from each other, but equally good. It should be noted that the sitar laden flip side features Mike Condello, another Phoenix area musician, on guitar. Also at around this time, the group backed a single that Bill Haley cut, as shown in the photo, but amazingly, only three copies of it were pressed!

In the latter half of 1967, the band secured a contract with Mainstream Records and issued a follow-up single ('People In The Street') that fall, which charted regionally. A self-titled LP soon followed and features a few great folk-psych tracks ('Crazy Town (Move On Little Children)' and 'What's The Hurry'), but it didn't sell that well, prompting the group to break up in 1968.

Artist information sources include: The book, 'Fuzz, Acid, and Flowers Revisited' by Vernon Joynson.