From: Roseville, MI, USA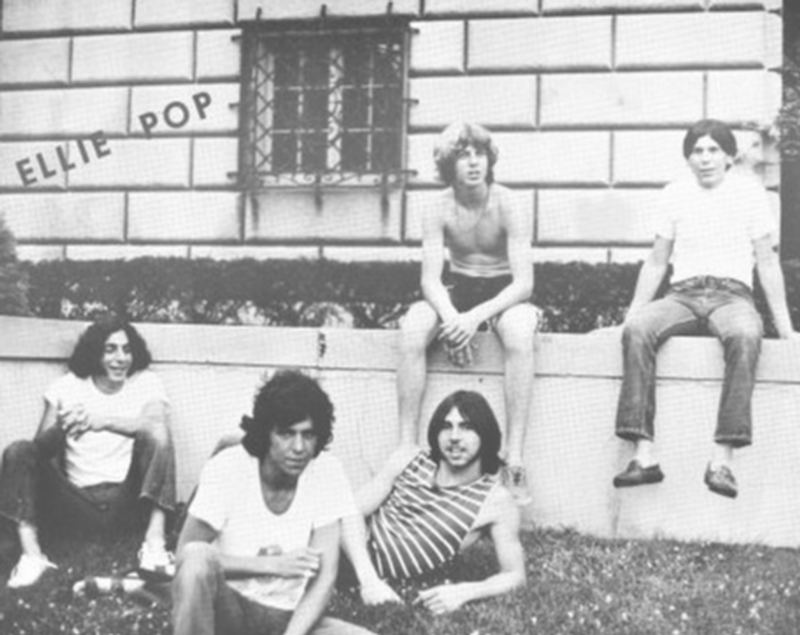 Little is known of this ensemble that formed in 1968 and hailed from Roseville, MI, a town just north of Detroit and west of Lake St. Clair. They released one, self-titled LP and a supporting 45 on the Mainstream label in the fall of 1968, which include all original songs credited to "S. & R. Dunn". They were presumably a quartet based on the four headshots shown on the album cover, but a picture obtained by TWOS counts five members at the time it was taken. Confirmed bandmates included Bill Long (guitar), who had previously been a member of the well known Detroit area group the Tidal Waves, along with Wayne Kolar (drums), and last but not least, brothers Doug S. Kouri (bass) and George R. Kouri (vocals, keyboards). "Dunn" was the siblings' stage name, who wrote all of their songs.

Ellie Pop's album is quite good and drenched heavily in a mid-60s Beatles influence. Songs such as 'Seven North Frederick', 'Can't Be Love' and 'Caught In The Rain' will definitely remind one of the Fab Four, but with a unique and innovative twist that award the band its own outstanding signature sound. Unfortunately their records, as good as they are, didn't sell well prompting the group to change their name to Featherstone and then to the Macomb Delfonics before breaking up for good.

If you have any further information on this group, please e-mail to paulmaze@techwebsound.com.