From: Los Angeles, CA, USA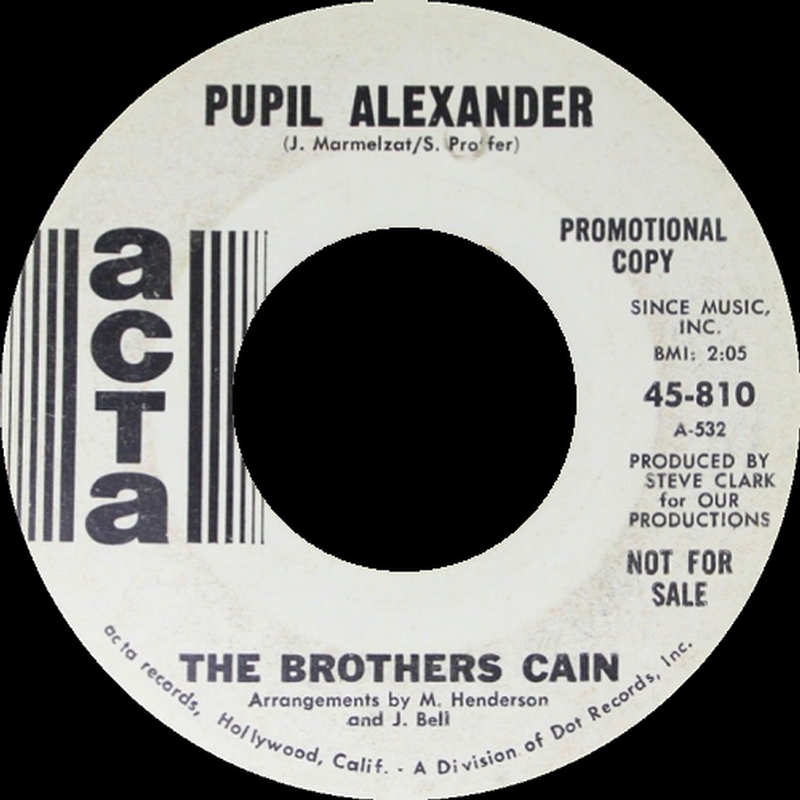 Little is known about this L.A. ensemble that issued four 45s between 1965 and 1968 on various record labels. The single ('Pupil Alexander' b/w 'Better Times') was their third record and released on the Acta label in the fall of 1967. The A-side is an outstanding pop-psych number written by J. Marmelzat and S. Proffer, and produced by Steve Clark. It is also known that Curt Boettcher (Millennium, Sagittarius) was involved to some extent with this 45 and co-wrote the B-side.

If you have any further information on this group, please e-mail to paulmaze@techwebsound.com.