From: Austin, TX, USA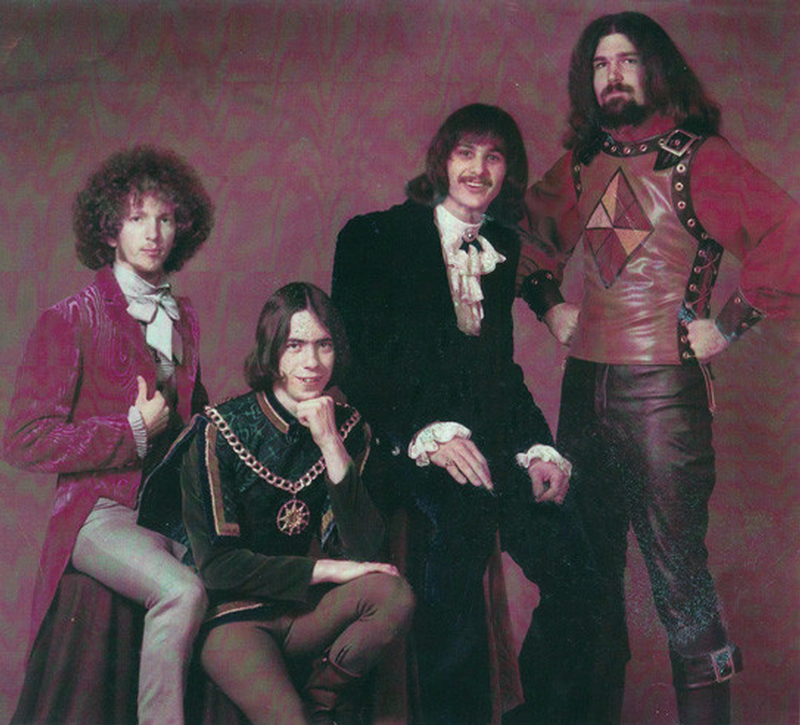 Bubble Puppy is considered by many to have been one of the best 60s psychedelic bands to come out of Texas. Members included Todd Potter (guitar), Rod Prince (guitar), Roy Cox (bass) and David Fore (drums).

In 1966, Prince, Cox and Fore started playing together as a Corpus Christi trio called the Bad Seeds. In 1967, Potter joined their ranks and they changed their moniker to Willowdale Handcar. In 1968, while at a Jimi Hendrix Experience concert dosed up on acid, the quartet came up with the name Bubble Puppy while flipping through the pages of Aldous Huxley's book Brave New World.

With their new moniker, they journeyed to Austin and ended up playing regularly at the Vulcan Gas Company, a now legendary club that was located near the University of Texas. This exposure helped them secure a record contract with International Artists and they then relocated to Houston.

Their debut single ('Hot Smoke And Sasafrass') became a hit in the spring of 1969, shooting up the U.S. charts to #14. They also released an LP titled A Gathering Of Promises and three follow up singles, but none came close to matching the success of the first 45. Their album however, is quite excellent and contains a slew of original tracks that catch the ear very nicely, highlighted by outstanding vocal harmonies and lead guitar.

During a tour with Steppenwolf in 1970, that group's bassist, Nick St. Nicholas, convinced Bubble Puppy to move to California and sign to their record label, Dunhill. There they changed their name to Demian and released a self-titled LP in 1971. They also reformed in 1977 as Sirius, and again in 1987.