From: San Francisco, CA, USA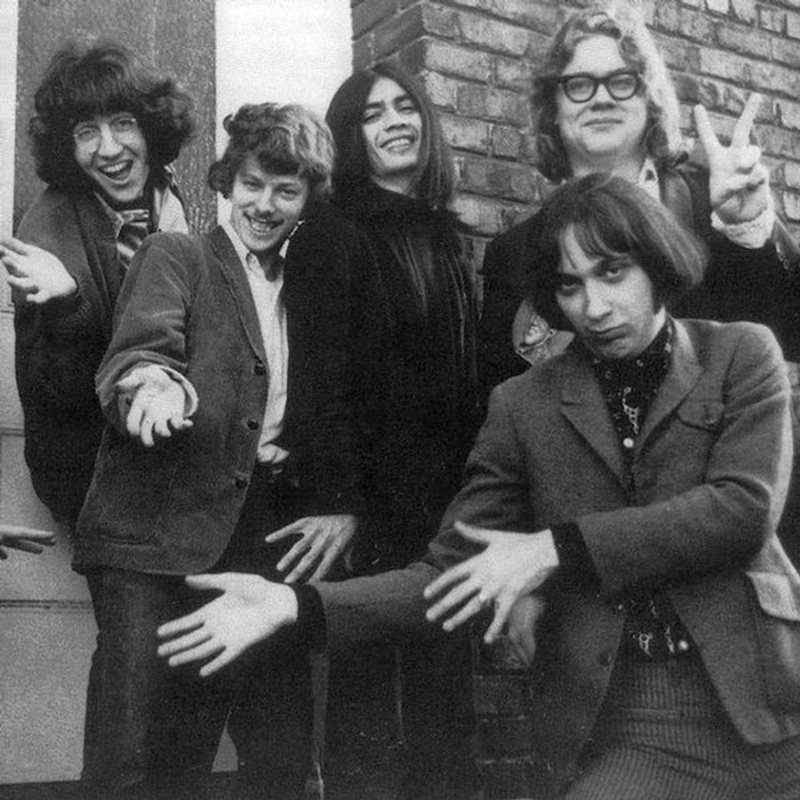 This rather unique Bay Area band formed during the fall of 1966 and was initially influenced by the Rolling Stones. Original members included Cyril Jordan (guitar, vocals), Roy Loney (vocals, guitar), Tim Lynch (guitar, vocals), George Alexander (bass, harmonica, vocals) and Danny Mihm (drums).

After gigging around the local area for a few years under various group names and not getting any record company offers, they decided to pony up their own money to record and press a private label EP, which they would then use as a demo with the hopes of receiving a legitimate contract. The 1968 album (Sneakers) was recorded on 4-track and mixed in about eight hours, but nonetheless went down very well locally and includes the groovy highlights 'The Slide' and 'Love Time'. This initial success indeed got them a record deal with Epic and at about the same time, their manager leased the original Fillmore Auditorium from Bill Graham making them group managers of the venue and renaming it the "New Old Fillmore", which introduced them to a much wider variety of music, including the Stooges and Alice Cooper, both from the Detroit rock scene.

During the fall of 1969, the band issued their debut LP titled Supersnazz, which includes the laid back highlights 'Brushfire' and 'A Part From That'. According to Loney, the album was "all over the map" and "kinda grasping at every possible straw". Unfortunately its style of irregularity didn't sell well prompting Epic to release them from their contract. They didn't give up however and began touring around the country in the hopes of gaining further exposure. They were then able to swing a record deal with the Kama Sutra label for their next two albums, Flamingo released in 1970 and Teenage Head in 1971. Neither one of these albums sold that well either, which prompted Loney and Lynch to exit, leaving the band briefly in limbo. The group forged on however throughout the 70s and 80s with various personnel changes, most notably Charlatans alumnus Mike Wilhelm (guitar, vocals) becoming a member from 1976 through 1984. The Flamin' Groovies continued into the next decade until finally disbanding in 1991, but reunited in 2012 and are still playing together in some form or fashion to this day.

Artist information sources include: The book, 'Fuzz, Acid, and Flowers Revisited' by Vernon Joynson.