From: Chicago, IL, USA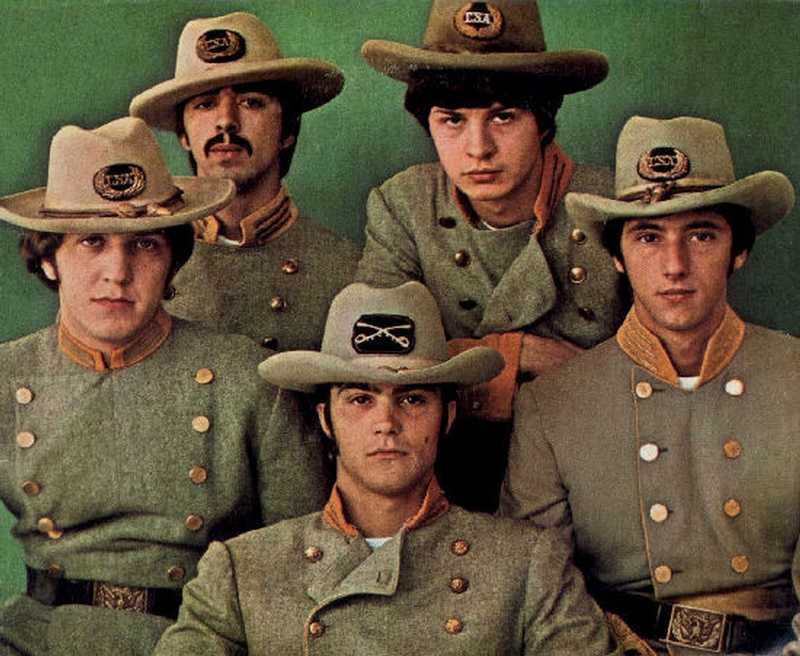 The Buckinghams were one of the few midwestern bands to hit it big in the mid to late sixties. Dennis Tufano (guitar, lead vocals), Carl Giamaresse (lead guitar), Nick Fortuna (bass), Jon Poulos (drums) and Dennis Miccols (keyboards) were popular on the Chicago circuit and recorded several cover songs that were released as singles. One of those ('Kind Of A Drag') broke nationwide and became a surprise #1 hit in late 1966. This sudden success prompted a contract from Columbia Records and Miccols was immediately replaced by Marty Grebb (keyboards, guitar, composing), who had played with Paul Butterfield and Mike Bloomfield. A young producer named James William Guercio also took over management of the band.

The Buckinghams' spring of 1967 album Time & Charges produced the hits 'Don't You Care' and 'Mercy, Mercy, Mercy', as producer Guercio began shaping their sound with horns and brass. Soon the Buckinghams were one of the most popular bands in the country as the hits continued with 'Susan' and 'Hey Baby (They're Playing Our Song)'. Wanting to keep up with the psychedelic musical scene, Guercio added a mini freak-out to the single 'Susan' as well as to other tracks on their third album Portraits. This did not sit well with the band, which felt Guercio's tinkering was straying too far from the group's more straight forward sound. Group members were also displeased by their inability to garner more publishing royalties. This issue, along with the poor charting of Portraits, prompted the band to split from Guercio.

Their fourth album, the 1968 In One Ear And Gone Tomorrow, shows the Buckinghams in a more introspective mood with several fine original compositions like 'I know I Think' and 'The Time Of My Life', but the LP's lead-off single 'Back In Love Again' stalled on the charts. Making matters worse was the group's highly publicized drug bust for marijuana, prompting the cancellation of several gigs. Intermittent singles were released through 1970, but the Buckinghams were never able to recapture their success of 1967. Grebb left to join Lovecraft while Guercio went on to greater fame, pioneering the brass-rock concept with Chicago and second generation Blood, Sweat & Tears.