From: Tacoma, WA, USA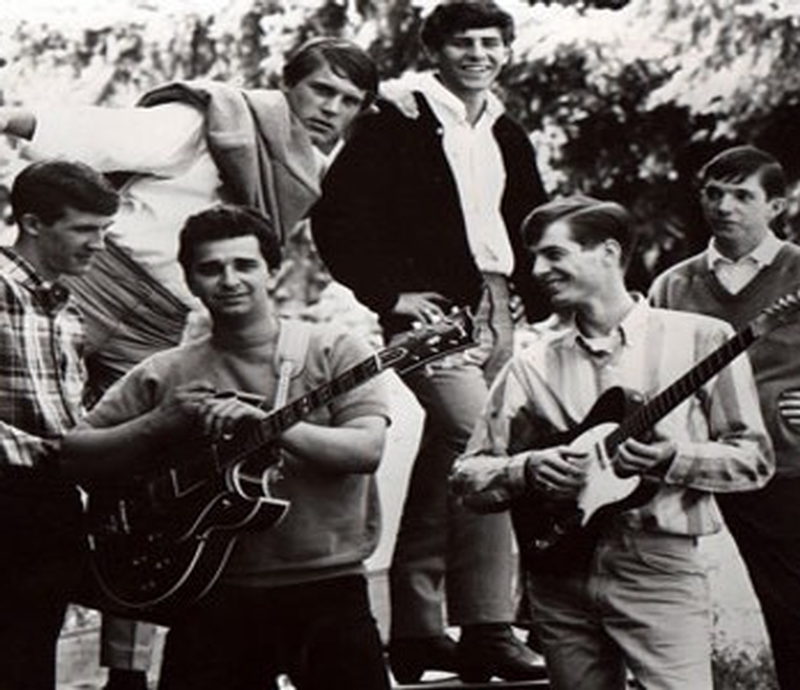 Not much is known about this Washington state band the formed back in 1961 at historic Stadium High School. Original members included frontman Ron Lowery (lead vocals) along with Bob Koch (lead guitar), Chuck Naubert (bass), Bill Slyter (drums), Mark Eubanks (keyboards, alto saxophone, vocals) and Ron Rustad (baritone saxophone, vocals). They were very popular around the Tacoma area and consistently packed high school gyms, teen dances and clubs playing mainly Top 40 covers. In 1962, they issued their first 45 ('Tacoma' b/w 'Shaken'), which was produced by popular KJR DJ Pat O'Day in the hopes of duplicating the success of 'Seattle' by the Wailers. It did receive some airplay, but failed to gain momentum.

By 1964, a few personnel changes had occurred with Phil Hanson (drums) taking over for Slyter and Stuart Turner (rhythm guitar) replacing Rustad to give them a more "modern" sound. It was this lineup that signed to the Etiquette label and issued a second single (' I'm A Worker' b/w 'Make Love To Me Baby') in the spring of 1965. A few more 45s followed, but none of them sold that well prompting a departure from Etiquette. At this point, the group was still an extremely popular live act, gigging regularly at the Red Carpet, which was one of the larger venues around.

1967 saw the departure of Naubert who was replaced by Jim Sandstedt (bass). It was this lineup that released a fifth and final single (the outstanding 'Along Comes The Man' b/w 'She Said I Do') on the local Panorama label. This record is much more hard-driving than their previous output and features some excellent bass and lead guitar. Unfortunately this record didn't take off either, which eventually caused their demise later that year. Most of the members did immediately go on to form Rock Collection, which continued on into 1968.

If you have any further information on this group, please e-mail to paulmaze@techwebsound.com.

Artist information sources include: The book, 'Fuzz, Acid, and Flowers Revisited' by Vernon Joynson.