From: West Drayton, England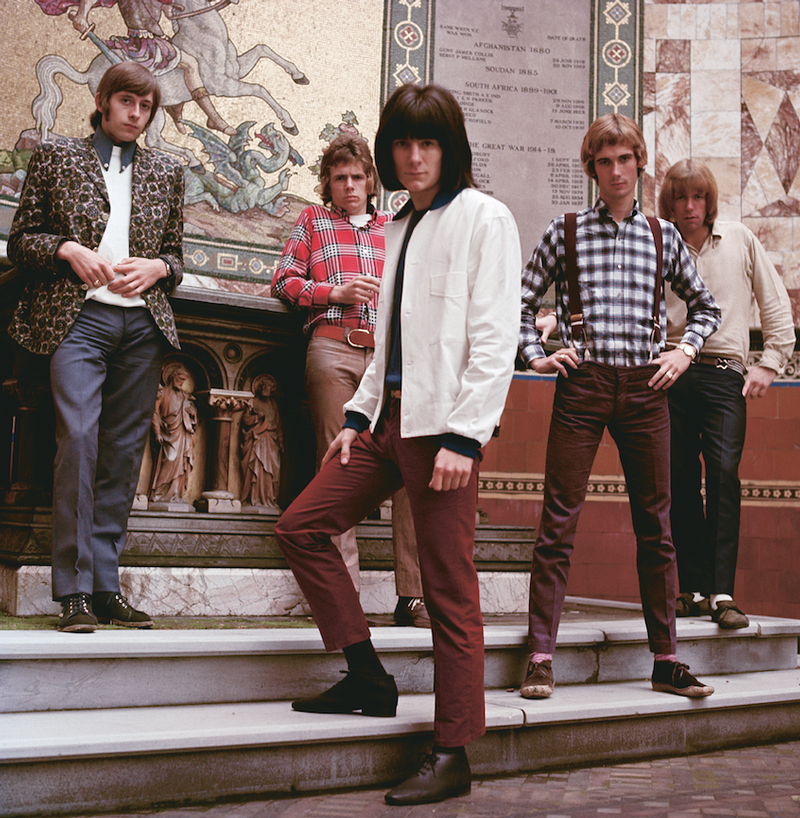 This band, originally known as the Thunderbirds, came from West Drayton, a town in the far west borough of Hillingdon, London. Forming in 1964, they originally played R&B and Motown influenced songs, but gradually developed a freakbeat and early psychedelic sound along the lines of the Small Faces. Original members included Ali McKenzie (vocals), Ronnie Wood (guitar), Tony Munroe (guitar), Kim Gardner (bass) and Pete McDaniels (drums).

Frantic but tight guitar work and McKenzie's unique and powerful vocals made them what many consider to have been one of the most talented U.K. groups of the mid 60s. The band attracted controversial and international attention from a legal battle they had with the Los Angeles, CA based Byrds over the rights to the name, even though the two groups spelled it differently. They also made an appearance in the 1966 U.K. horror film The Deadly Bees, playing the tune 'That's All I Need You For'.

All in all, they released only three singles on the Decca label between 1964 and 1965, with the freakbeat monster 'No Good Without You Baby' appearing on the A-side of the second 45. It should be noted that this incredible track was in actuality written by William Stevenson and released as a Motown number by Marvin Gaye about nine months earlier. A fourth single was issued in the fall of 1966 on the Reaction label, but by this time, the band had changed their name to the curious moniker Birds Birds. The B-side of this 45 ('Daddy Daddy') features additional guitar work from Jeff Beck of Yardbirds fame.

The group finally dissolved in late 1966 when Gardner left to join the Creation, and then later went on to co-form the trio Ashton, Gardner And Dyke. In 1968, Wood joined Gardner in the Creation, and would later achieve major success playing in the Jeff Beck Group and Faces with Rod Stewart, and then of course joining the Rolling Stones in 1974, which he is still a member of to this day.

Artist information sources include: The book, 'Tapestry of Delights Revisited' by Vernon Joynson.