From: Davis, CA, USA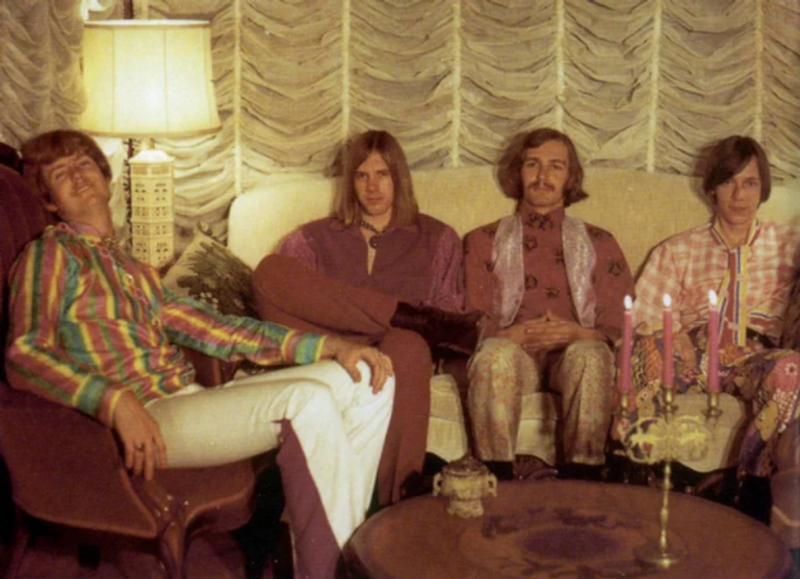 Kak formed in early 1968 and originally hailed from Davis, CA, a town just west of Sacramento, but soon relocated to San Francisco where they spent most of their career as an underrated, second tier Bay Area band. Members included Oxford Circle alumni Dehner Patten (lead guitar, vocals) and Gary Lee Yoder (lead vocals, rhythm guitar), along with Joseph Damrell (bass, guitar, sitar, tambourine) and Christopher Lockheed (drums, table, harp, maracas, vocals).

In early 1969, the group issued a sole, self-titled LP on the Epic label, which is very good, but was badly promoted at the time resulting in poor sales. The album was clearly influenced by other more popular Frisco bands, especially Moby Grape, the Grateful Dead and Quicksilver Messenger Service. Highlights on the record include the hard-driving 'Everything's Changing', the laid back 'Lemonaide Kid', and the grandiose 'Trieulogy: Golgotha/Mirage/Rain'.

After the commercial failure of their LP, the band struggled to keep it together, playing less than a dozen concerts before finally splitting up in early 1970. Yoder went on to have a brief solo career, issuing one single before joining Blue Cheer.

Artist information sources include: The book, 'Fuzz, Acid and Flowers Revisited' by Vernon Joynson and an article by Richie Unterberger at All Music Guide.