From: Peoria, IL, USA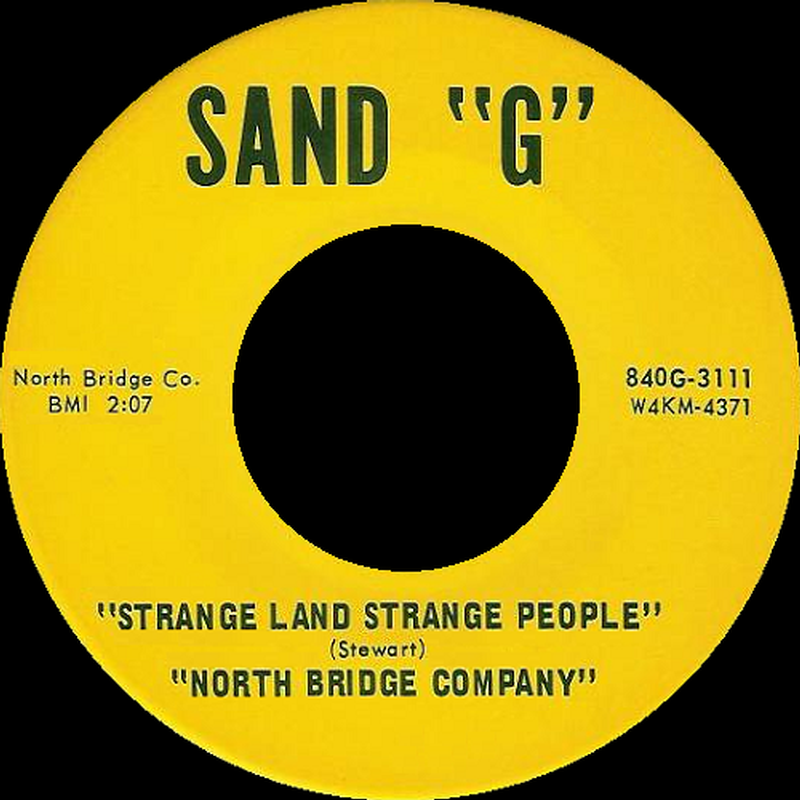 Little is known of this obscure central Illinois group that issued one single ('Strange Land Strange People' b/w 'Crying All Alone') on the one-off Sand "G" label in 1968. The record was also released on the larger, Golden Voice Recorders label with the sides flipped in July of that same year, but it isn't known for certain which version hit the wax first. Original members included Greg Schuller (lead vocals), Dennis Stewart (keyboards), Mike Somerville (lead guitar), Ed Mooberry (rhythm guitar), Mike Creek (bass) and Frank Ballard (drums).

Sometime prior to the recording of their 45 (at Golden Voice Studio in Pekin, IL), Somerville was replaced by Gary Shawgo (lead guitar, backing vocals). The awesome, baroque style A-side of the Sand "G" release was penned by Stewart. As a side note, Somerville later went on to become a member of Head East in 1973.

If you have any further information on this group, please e-mail to paulmaze@techwebsound.com.

Artist information sources include: The book, 'Fuzz, Acid, and Flowers Revisited' by Vernon Joynson.