From: Los Angeles, CA, USA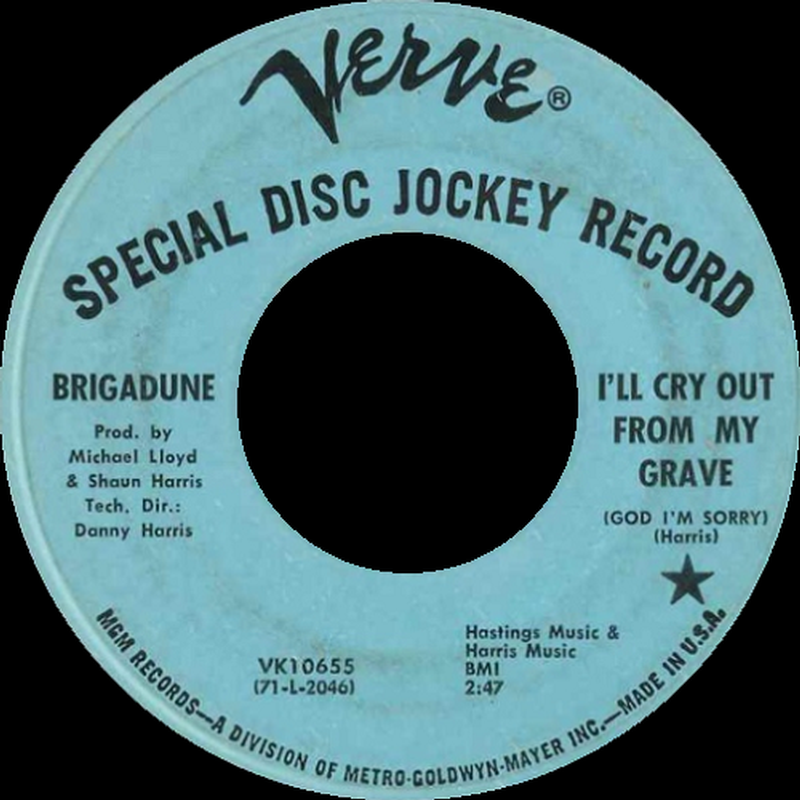 Brigadune was a short-lived L.A. project crafted by ex-West Coast Pop Art Experimental Band members Michael Lloyd (keyboards, guitar, vocals) and brothers Dan (guitar, vocals) and Shaun Harris (bass, guitar, vocals). They issued one outstanding 45 ('I'll Cry Out From My Grave (God I'm Sorry)' b/w 'Misty Mornin'') in the spring of 1971 on the Verve label, with both songs being written by Shaun Harris.

If you have any further information on this group, please e-mail to paulmaze@techwebsound.com.