From: Detroit, MI, USA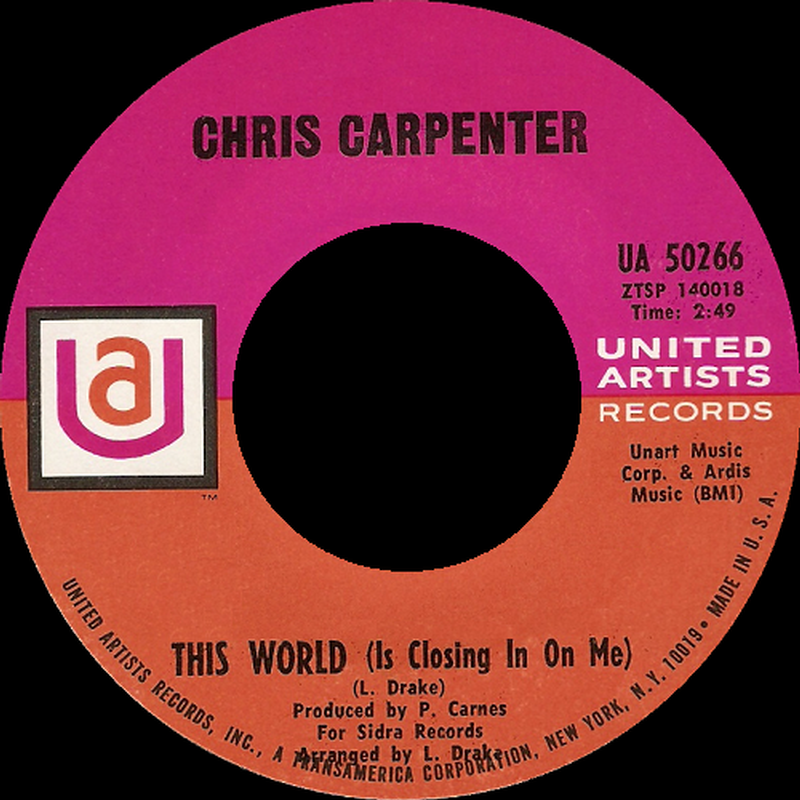 Little is known about Chris Carpenter (birth name Preston Carnes) who was from the Detroit area and released one 45 ('This World (Is Closing In On Me)' b/w 'Waterfalls') on three different record labels between the fall of 1967 and early 1968 (Sidra being the first). This single, although a slightly different version of it, was in fact first released by the band Preston (Carnes) on Sound Patterns, another Detroit area label.

'This World (Is Closing In On Me)' is an outstanding slice of garage-psych with a paranoid feel and plenty of well placed sound effects. The song was written and arranged by Lenny Drake and produced by Carnes.

If you have any further information on this artist, please e-mail to paulmaze@techwebsound.com.

Artist information sources include: The book, 'Fuzz, Acid, and Flowers Revisited' by Vernon Joynson.