From: London, England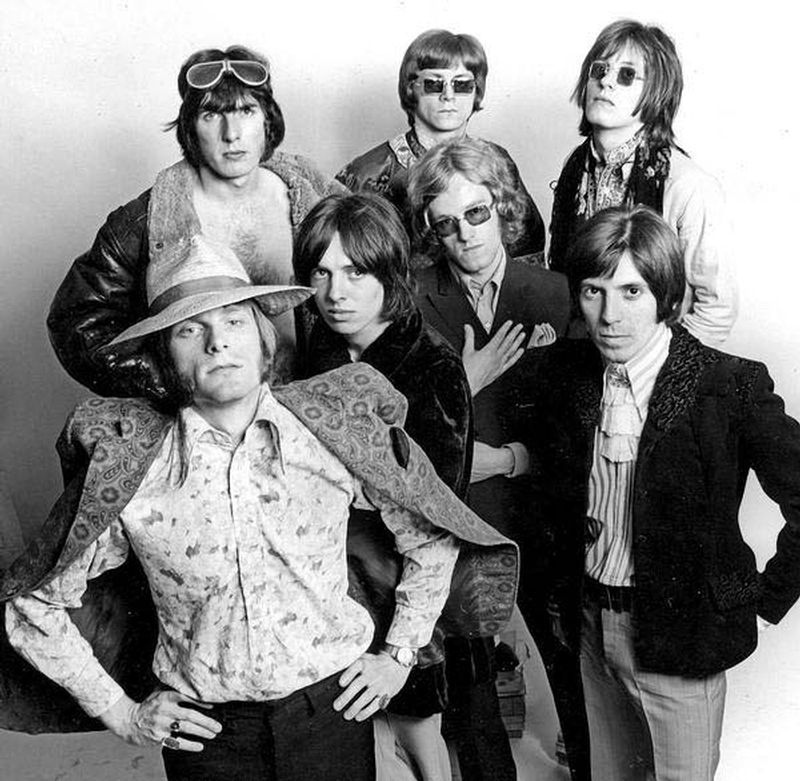 This London based group originated in 1965 and was named after their frontman, Alan Bown (trumpet). Other band members included Robert Palmer (vocals) of 1980s 'Addicted To Love' and Power Station fame, Stan Haldane (bass, vocals), John Helliwell (saxophone), Vic Sweeney (drums), and Tony Catchpole (guitar).

Their 1967 debut LP Outward Bown includes mostly cheeky pop-psych numbers, except for the incredible 'My Girl The Month Of May', which is proudly played here on TWOS. They released several 45s and LPs throughout the late 60s and into the early 70s, but although very popular on the club circuit, never scored a hit.

Artist information sources include: The book, 'Tapestry of Delights Revisited' by Vernon Joynson.