From: Manchester, England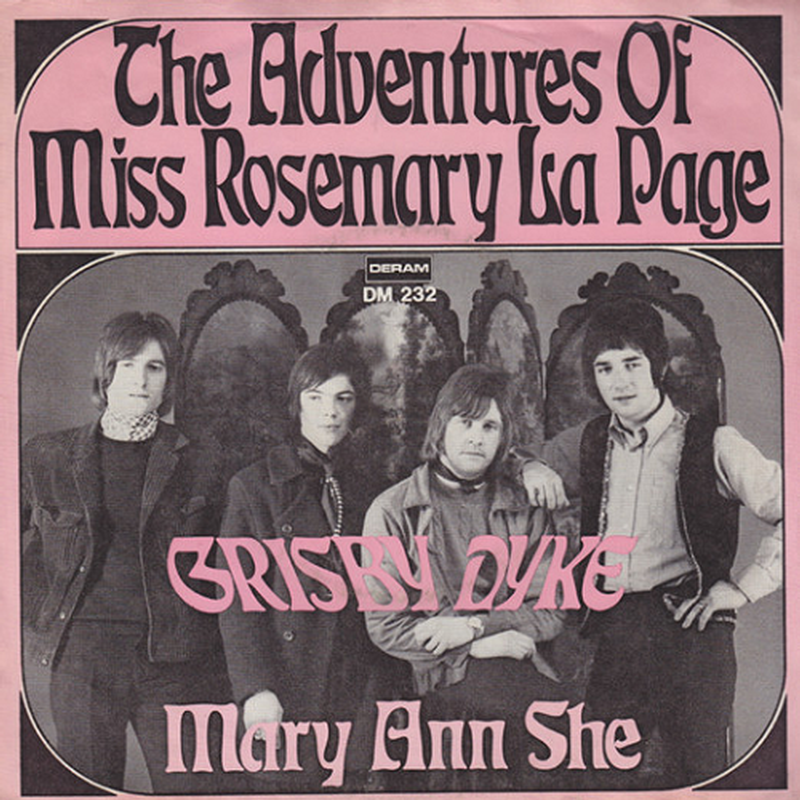 This Manchester outfit formed in November, 1968 with original members Derek "Grisby" Foley (rhythm guitar, lead vocals), John "Dyke" Titley (bass), Graham Moores (lead guitar) and David Buckle (drums). It was this lineup that issued their one and only 45 ('The Adventures Of Miss Rosemary La Page' b/w 'Mary Ann She') on the Deram label in early 1969. The group performed the A-side of the record on the popular German TV show Beat-Club, but it's the far superior B-side that's a truly outstanding, upbeat pop-psych number, accentuated with some raucous horns and great guitar work.

In August of '69, a major shakeup occurred when both Foley and Titley left the fold and were replaced by Lou Stonebridge (lead vocals, harmonica), Ron Henshall (saxophone, flute) and Marshall Archer (bass), making them a quintet. This incarnation of the group gigged quite a bit, including London's Marquee in the spring of 1970. Unfortunately, they weren't able to hold it together for that much longer however and ended up splitting up sometime later that year.

If you have any further information on this group, please e-mail to paulmaze@techwebsound.com.

Artist information sources include: The book, 'Tapestry of Delights Revisited' by Vernon Joynson.