From: Thousand Oaks, CA, USA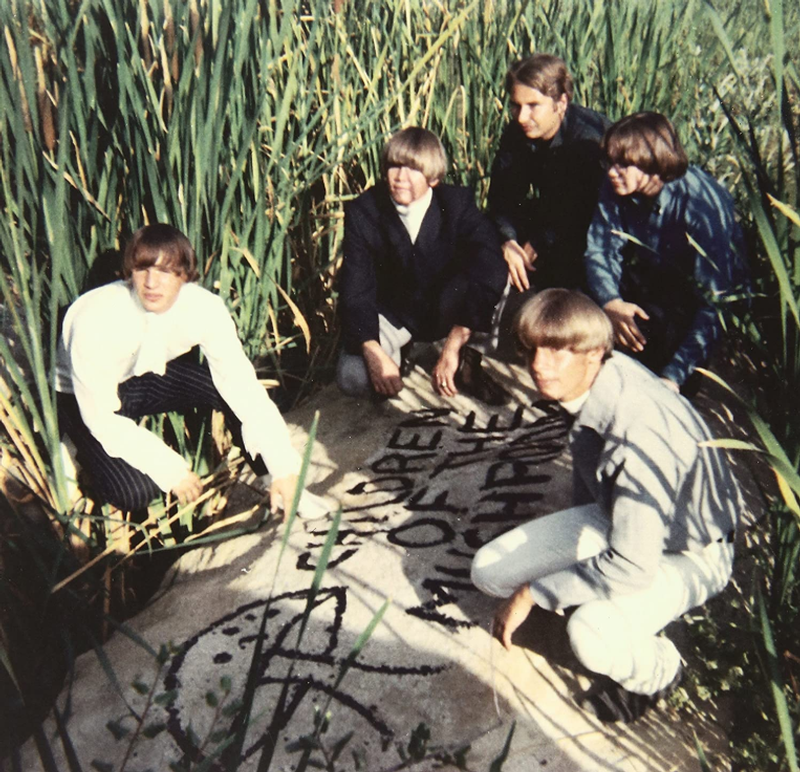 This group evolved out of the Captives in early 1967 and hailed from Thousand Oaks, CA, a town just west of L.A. Members included Jerry McMillen (guitar, vocals, flute), Paul Gabrinetti (guitar, vocals), Al Pisciotta (bass), Dennis Christensen (drums) and Bob Holland (keyboards). They were first influenced by the Doors, but gradually took on more of an Iron Butterfly sound, with their songs emphasized by the exceptional organ playing of Holland.

They released one outstanding 45 in 1968 on the Hollywood label, Soho. The A-side ('August Mademoiselle'), was written by Holland while the B-side ('You Can't Erase A Mirror') was co-written by McMillen and Holland.

McMillen went on to audition for Iron Butterfly, but this didn't pan out. They soon started listening to Jethro Tull and McMillen began playing the flute. In 1969, Holland left the group and they changed their name to Lady and played a lot of Tull influenced music. They ended up gigging together in one form or fashion well into the mid 70s.

Artist information sources include: The book, 'Fuzz, Acid, and Flowers Revisited' by Vernon Joynson.