From: Vancouver, BC, Canada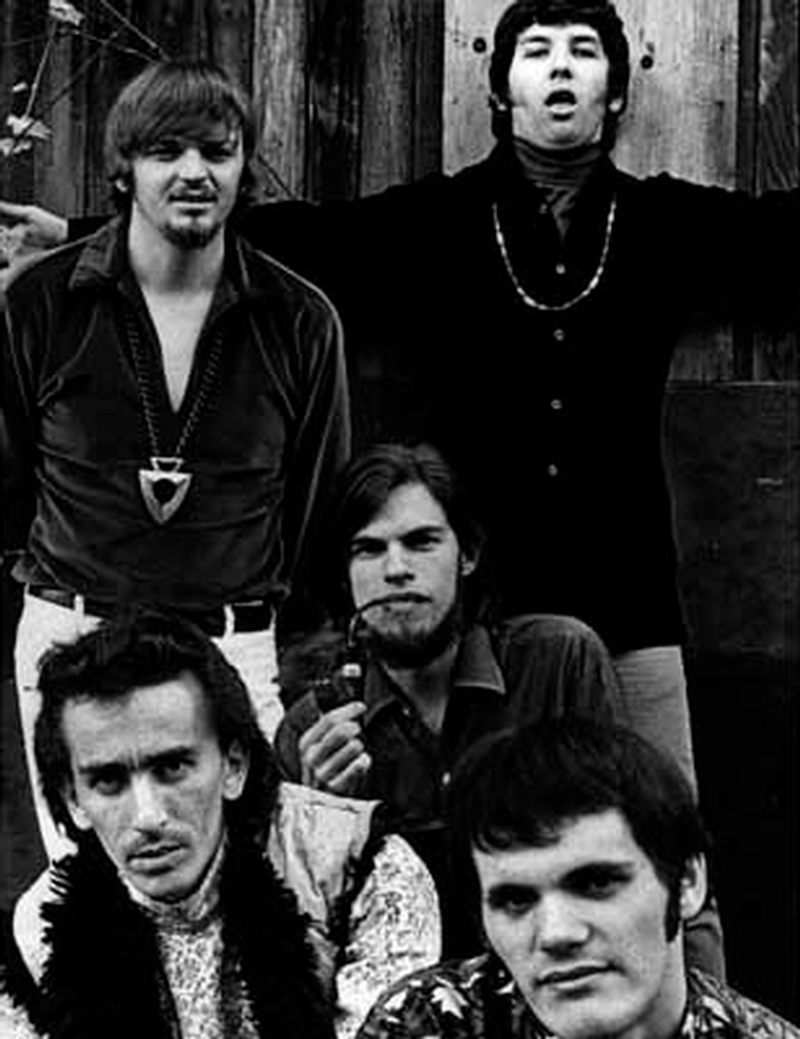 This Vancouver group formed in 1961 as an R&B ensemble, originally known as the C-Fun Classics because they started out as the house band for CFUN AM radio. In 1966, they reinvented themselves as a psychedelic outfit with the lineup of Howie Vickers (lead vocals), Bill Henderson (lead guitar, lead vocals, keyboards), Claire Lawrence (saxophone, flute, keyboards, harmonica, vocals), Glenn Miller (bass, vocals) and Ross Turney (drums).

Even before they had found a new name, they were signed to the Los Angeles label Valiant Records (best known for signing the Association) after Jack Hirschhorn saw the band in Vancouver and got money from Valiant owner Barry De Vorzon to cut a demo in Vancouver. The demo led to an L.A. recording session that yielded their outstanding debut single 'Looking At A Baby', which became a smash hit in Canada when it was issued in early 1967. "And we still didn't have a name when we recorded it", admits Henderson with some amusement. "We tried all kinds of lists of names, and hadn't been able to decide on a thing. Finally, Barry phoned us up and said, 'Look, you guys, we gotta print labels now. What the hell's your name?' We said, 'We tried, man, we don't know what the name is. We haven't got it yet, but we'll try some more'. He said, 'Look, we're doing it now, take your choice, you're the Collectors or the Connection'. We sat and debated that for probably 20 minutes or a half an hour, as we had with every name that came up. Knowing we had to make a decision, we finally decided on the Collectors".

The band soon began work on a debut album under the wing of producer David Hassinger, who was at the time best known from his work with the Electric Prunes. The self-titled LP was released in late 1967 and contains some excellent material, including the outstanding 'What Is Love', 'She (Will-O-The-Wind)' and the minor hit 'Lydia Purple'. In 1968, Henderson, through the Hassinger connection, played session guitar on the third Electric Prunes LP, Mass In F Minor.

In 1969, the Collectors collaborated with respected Canadian author George Ryga to release their second and final LP titled Grass And Wild Strawberries, which was based on Ryga's stage play of the same name. Highlights on this album include 'Don't Turn Away (From Me)', 'My Love Delights Me' and 'Things I Remember'. During this period, the band also provided the soundtrack music to three Canadian films: Don't Let the Angels Fall, Canada The Land and The Land.

The departure of Vickers in late 1969 prompted an internal reboot, with the remaining quartet changing their name to Chilliwack in 1970 and Bill Henderson taking over on lead vocals. Chilliwack of course went on to become a hugely successful 70s/early 80s band in Canada.