From: Los Angeles, CA, USA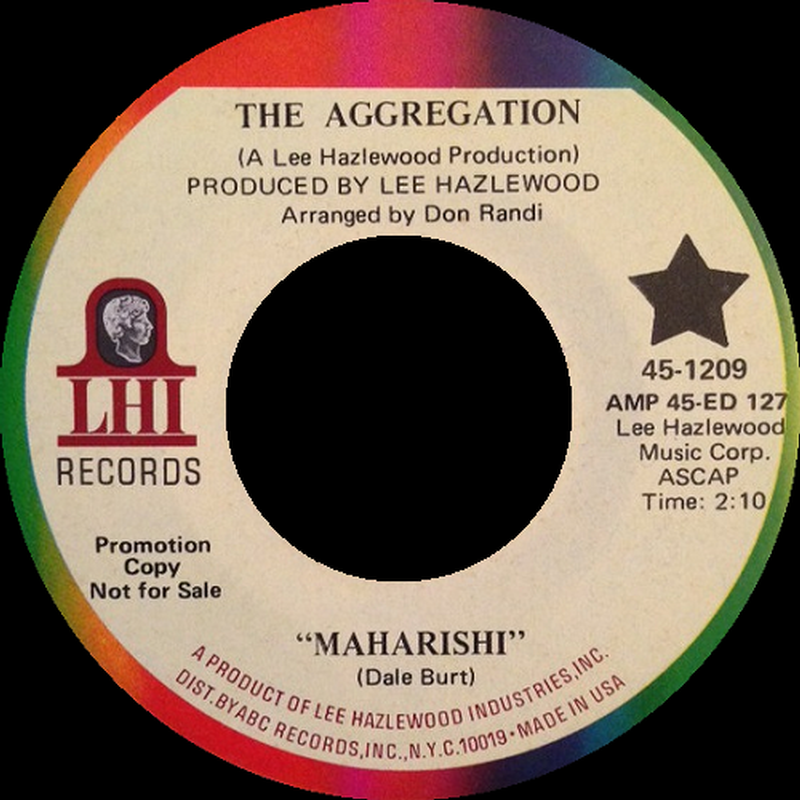 This L.A. outfit was a headline act at Disneyland's Tomorrowland Terrace. Original members included Leo Potts (flute, clarinet, soprano, alto and baritone saxophone, recorder, kazoo, vocals), Dale Burt (organ, piano, vocals), Bayard Gregory (drums, timpani, bongos, tambourine, vocals), Lemoyne Taylor (flute, clarinet, alto and tenor saxophone, recorder, slide whistle, vocals) and LeWayne Braun (guitar, vocals). Potts, the band's leader, smartly took advantage of the Disneyland gig by giving out free passes to various record executives and encouraging them to catch one of their sets while in the park. One of the execs that took Potts up on the offer was none other than Lee Hazelwood who produced both Frank and Nancy Sinatra, and had his own, relatively small record label. He liked their stuff and decided to take them under his wing.

The Aggregation ended up releasing one 45 in the spring of 1968 and an LP titled Mind Odyssey in 1969 on Hazlewood's LHI label. 'Maharishi', a pleasant, jazzy instrumental written by Burt, produced by Hazlewood and arranged by Don Randi, appears on the A-side of their single (a more polished version of this track also appears on their LP, but is alternatively titled 'Change'). For the album, the group recruited additional members Bill Sisoev (bass, slide and valve trombone, vocals) and Richard Jones (rhythm guitar, vocals).

Artist information sources include: The book, 'Fuzz, Acid, and Flowers Revisited' by Vernon Joynson.