From: Belfast, Northern Ireland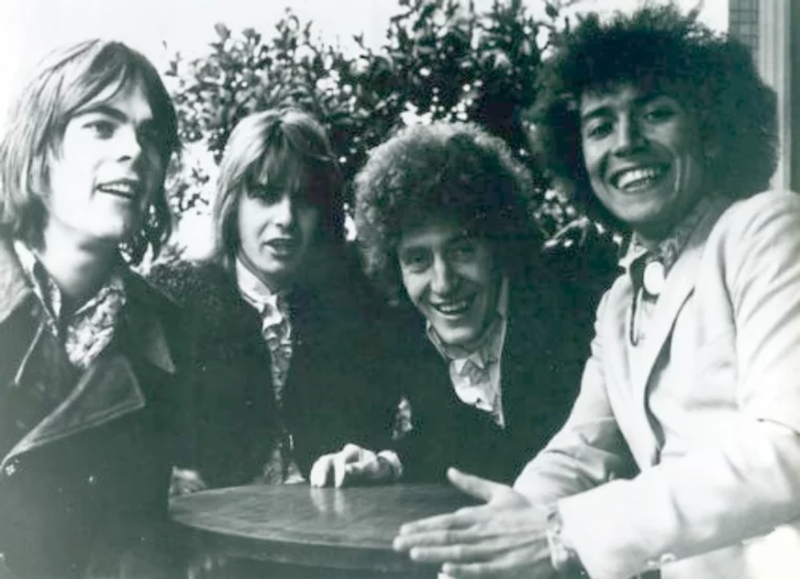 This group first began life in 1965 when Henry McCullough (guitar) moved from the outskirts of Northern Ireland to Belfast and joined up with Chris Stewart (bass), Ernie Graham (vocals) and Dave Lutton (drums) to form a psychedelic outfit they first called the People. In 1967, the foursome moved to London and quickly got themselves signed to Track Records by ex-Animal turned manager/producer Chas Chandler, who changed the band's name to Eire Apparent.

Towards the end of '67, they released a debut single ('Follow Me' b/w 'Here I Go Again'), which made little impact, but Chandler still decided to baptize them by fire by sending them on a major world tour, opening for the Jimi Hendrix Experience. While on the tour in Canada, the band ran into a slight glitch when McCullough was sent back to Britain due to "visa problems", but he was promptly replaced by Michael Cox (guitar, flute) who filled right in beautifully. As a side note, McCullough later went on to become a member of Joe Cocker's Grease Band , Spooky Tooth and then Paul McCartney And Wings.

In 1969, the group issued a sole LP titled Sun Rise, which was produced by Jimi Hendrix and also features him playing lead guitar on some of the tracks ('Yes, I Need Someone' and 'The Clown' to name a few). Unfortunately, the LP never caught on and the band soon broke up in 1970.

Artist information sources include: The book, 'Tapestry of Delights Revisited' by Vernon Joynson.