From: Washington D.C., USA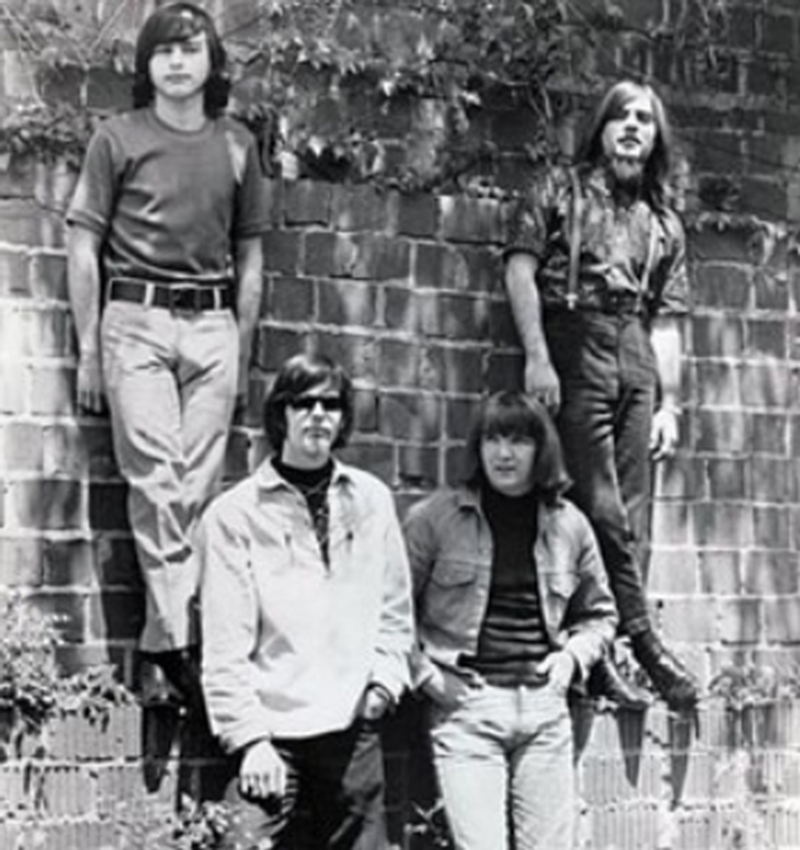 The genesis of this Washington D.C. based band can be traced back to 1965 when Wally Cook (lead guitar) and Ned Davis (drums) of the Young Rabbits hooked up with Jack Bryant (vocals, bass, kazoo) and Charlie Jones (guitar) to form the Disciples. Within a few months, they had changed their name to the Uncalled Four and then after adding Howard Danchik (piano, flute, celeste) and Barry Seidel (horns, effects), and replacing Jones and Davis with Jack Lauritsen (guitar, sitar, vibes) and Rocky Isaac (drums), finally settled on the Fallen Angels moniker.

In 1966, they signed a recording contract with the Laurie label and issued two singles, achieving regional success with their Top 10 regional hit 'Every Time I Fall In Love'. Frequent local radio play along with being a very popular live act allowed for the group to sign to the national, New York City based Roulette Records. This prompted the release of two more singles and a self-titled LP in 1967, with Richard Kumer (drums) replacing Isaac. The album received good reviews, but had no major hits due in large part to a sub-par production effort by the recording studio and an ill-conceived promotional strategy aimed at the more conventional tastes of AM listeners. Roulette was looking to create their next Tommy James & The Shondells hit factory and had a hard time figuring out how to promote the more eclectic, less straight forward Fallen Angles sound. The record is quite good however with highlights that include 'Room At The Top', 'Most Children Do' and 'Painted Bird'.

1968 saw John "Thumper" Malloy replace Kumer on drums and then the release of a second LP titled It's A Long Way Down. This album isn't as interesting as the first, but does include the outstanding 'A Horn Playing On My Thin Wall' and 'Silent Garden'. Unfortunately, the album didn't sell that well prompting the band to split up in 1969 after recording a few final tracks (including the groovy 'Everything Would Be Fine') that weren't released until 1974 by their former manager/producer Tommy Trayner, several years after the group's demise. In 1998, the Fallen Angels reunited, issued a third LP and continued performing live until 2009.

Artist information sources include: The book, 'Fuzz, Acid, and Flowers Revisited' by Vernon Joynson.