From: London, England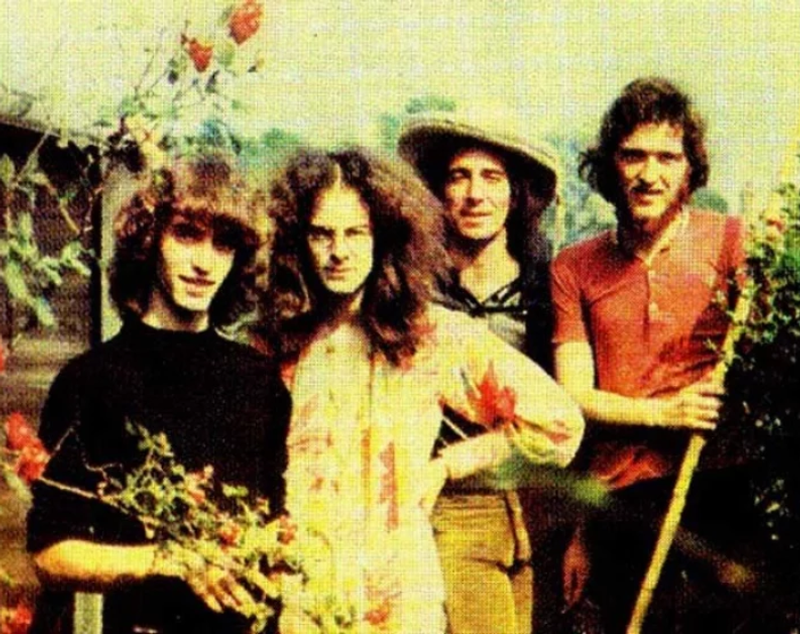 Fat Mattress is most noted for including Noel Redding (guitar, vocals) who was the bassist of the hugely successful Jimi Hendrix Experience. Other original members included James Leverton (bass, harpsichord, organ, vocals), Neil Landon (lead vocals) and Eric Dillon (drums, tuned percussion). The London based band actually formed in the fall of 1968, before the formal breakup of the Experience in June, 1969 (Fat Mattress actually opened for the Experience on some occasions). Redding had been frustrated with the Experience in that he was only allowed to contribute a few of his own songs and wasn't allowed to play any guitar on them, which was actually his primary instrument. Landon had been a prior member of the Ivy League and then the Flower Pot Men. Leverton had also previously played with Redding back in 1966 in a short-lived group called the Loving Kind. It should also be noted that Martin Barre (guitar) was also briefly a member in late 1968 before leaving to join Jethro Tull.

The Fat Mattress sound can best be described as a lighter, breezy form of folk-psych with laid back melodies and harmonic vocals. Although Redding's affiliation with Hendrix gave Fat Mattress a huge level of initial publicity, they unfortunately never gained a strong following, most likely due to their sound being completely opposite from the hard-driving Hendrix. It should also be noted that even though Redding formed the group, he was never originally promoted as, or considered to be the "leader" of the band, with all members instead contributing equally.

Their self-titled debut LP was released in the late summer of 1969 and contains a slew of outstanding songs, including 'How Can I Live', 'Bright New Way' and 'Mr. Moonshine'. As a side note, Chris Wood (flute) of Traffic is featured on one of the album's tracks titled 'All Night Drinker'. A month later, they released an excellent non-LP 45 ('Naturally' b/w 'Iridescent Butterfly'), which like the full length album, surprisingly didn't gain much ground. A second single ('Magic Lanterns' b/w 'Bright New Way') was issued at the tail end of 1969 and again didn't chart in the U.K., but skyrocketed to #1 in Holland! Also, strangely enough, the song 'Magic Lanterns' from the single is the same track titled 'Magic Forest' on the debut LP.

By 1970, Redding's interest and involvement with the band began to dwindle and Steve Hammond (guitar) was brought in to help tow the line. Mike Weaver (keyboards) also joined the fold around this time, with Redding finally departing about halfway through the recording of their second LP (Fat Mattress II), which was issued later that year. This album, although panned by some critics, is also quite good and contains several songs of note, including 'The Storm', 'Anyway You Want' and 'Childhood Dream'. Unfortunately this record too was a commercial failure and the band broke up soon after its release.

Artist information sources include: The book, 'Tapestry of Delights Revisited' by Vernon Joynson.