From: Arcadia, CA, USA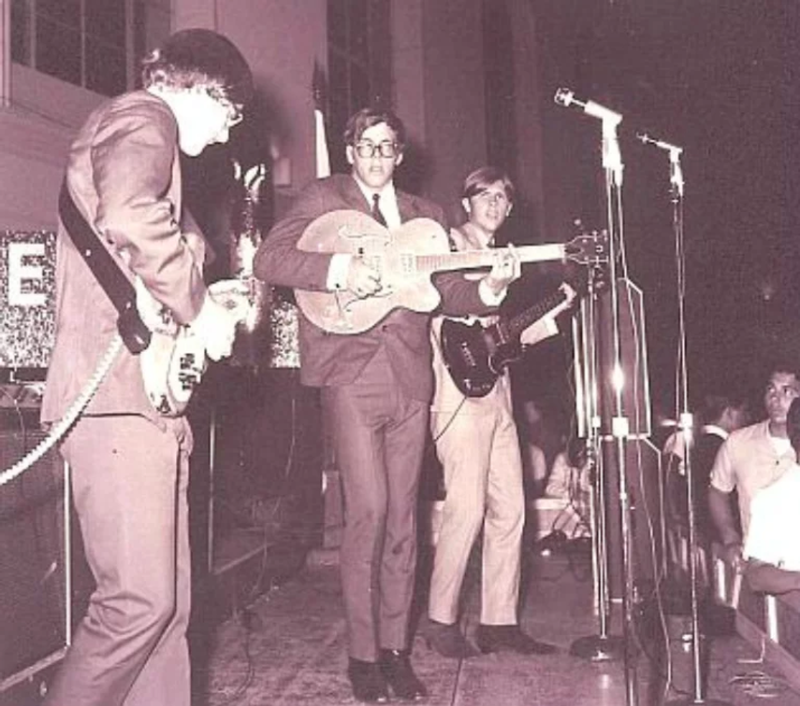 This band hailed from Arcadia, CA, a suburb of L.A. just east of Pasadena. The group was formed in 1963 by founding member Pat Robinson (guitar, vocals). Other original personnel included Pat Maroshek (bass) and Keith Knighter (drums).

They played around the L.A. area for four years before finally securing a record deal on the local Challenge label, hooking up with Jerry Raye (lead vocals) and issuing a debut single ('I'm Spinning' b/w the excellent 'Mindrocker') in 1967. This record opened doors for the band, getting them signed to the Hollywood based DeVille label, which Raye was already under contract with. The agreement made Raye the featured singer of the group, giving him top bill on their one and only LP titled 'The Many Sides Of Jerry Raye Featuring Fenwyck'. The record contains mostly Fenwick songs, but also includes a few tracks from Raye's previous band, Jerry Raye & The New Trend, circa 1966.

After little success, the band soon parted ways with Raye and evolved into the group Back Pocket. Robinson also went on to produce and co-write with ex-Byrds member Gene Clark, a relationship which lasted 15 years. He also became a successful songwriter on his own, penning for the likes of Joe Cocker, Percy Sledge and Glen Campbell.

Artist information sources include: The book, 'Fuzz, Acid, and Flowers Revisited' by Vernon Joynson.