From: Limerick, Ireland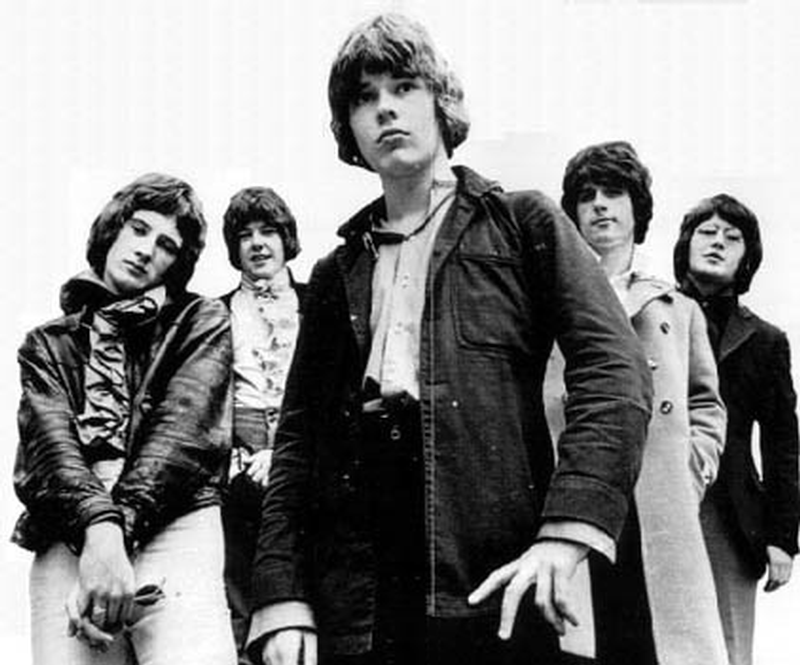 Originally labeled the Intentions, this Limerick 6-piece formed in 1965 with original members Johnny Duhan (lead vocals), Cha Haran (lead vocals), Joe O'Donnell (lead guitar), Joe "Rip" Heelan (lead guitar), Jack Costelloe (bass) and Guido DiVito (drums). They started out as a lowly relief band playing for £5 a night, but soon became a local favorite. They eventually branched out to play the clubs in Dublin and built a strong reputation as a great live band. In 1966, O'Donnell and Heelan were replaced by John Hockedy (lead guitar, mandolin) and John Ryan (keyboards), and by mid 1967, they were considered one of the most popular bands in Dublin.

By late '67, DiVito had been replaced by Greg Donaghy (drums) and Haran left the fold, reducing them to a quintet. It was this lineup that changed their moniker to the more creative Granny's Intentions and released a debut single ('The Story Of David') on the Deram label, which includes the excellent 'Sandy's On The Phone Again' tucked away on the B-side. Two more 45s were then issued in 1968, which didn't sell well prompting the departure of Costelloe and Donaghy, who were replaced by Pete Cummins (bass, flute, whistles) and Pat Nash (drums). It was this incarnation of the group that issued an LP titled Honest Injun in late 1969 after relocating to London. This country tinged album definitely has its high points with songs like 'Fifty Years On', 'Maybe' and 'Rise Then Fall'. It should also be noted that guitar star Gary Moore was featured on the record, and although not an official member, played the strings on eight of the eleven tracks due to the sudden departure of Hockedy. In 1970, they picked up a new lead guitarist in Ed Deane and forged on for about another year before finally calling it quits.

Artist information sources include: The book, 'Tapestry of Delights Revisited' by Vernon Joynson and the website irishrock.org.