From: San Diego, CA, USA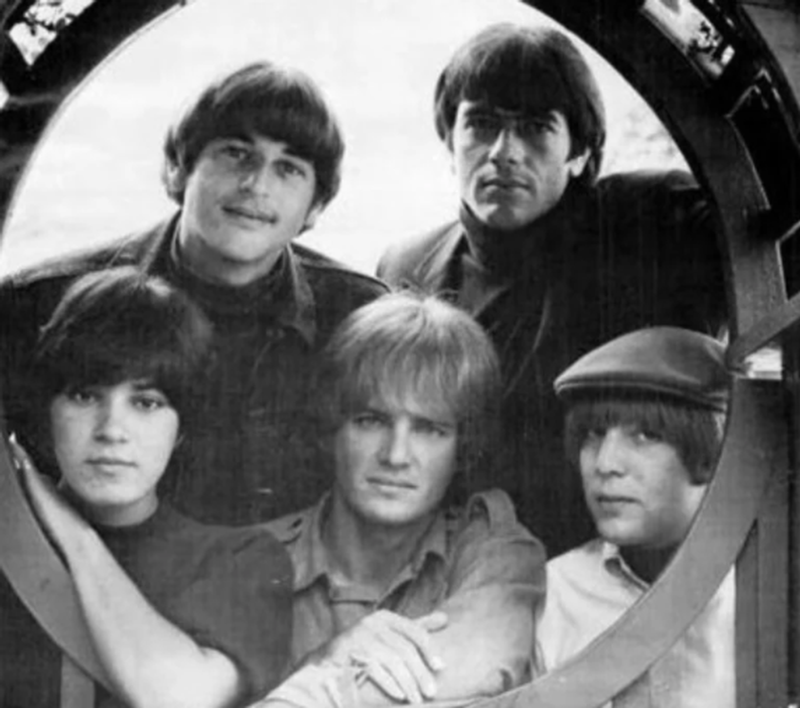 The Hard Times originally hailed from San Diego and consisted of Bill Richardson (lead guitar), Rudy Romero (guitar), Lee Kiefer (vocals, harmonica), Larry Byrom (bass, guitar), Bob Morris (bass) and Paul Wheatbread (drums). They formed in 1965 as a folk-rock outfit that by 1966 had relocated to Los Angeles and hooked up with manager Florence Stanley. They became a house band at the prestigious Whisky a Go Go and shared the same stage with other more famous bands like Love, Buffalo Springfield and the Doors. They were also regulars on Dick Clark's pop music TV show Where the Action Is.

Later in '66, the group signed with the World Pacific label and began issuing singles, starting with 'They'll Be A Time' b/w 'You're Bound To Cry'. A second single ('Come To Your Window' b/w 'That's All I'll Do') was also released around this time. Before the end of 1966, the band released a third single ('Fortune Teller' b/w 'Goodbye'), with the A-side (a Benny Spellman cover) becoming their biggest seller, reaching #97 on the U.S. charts. In early 1967, they issued a fourth single ('They Said No' b/w 'Sad, Sad, Sunshine'), with the promo side being quite good. In the summer of '67, they then released their sole LP titled Blew Mind, which contains the standout track 'Under The Sunlight', but surprisingly doesn't include any of the eight songs on their first four 45s. A fifth and final single was also issued at the same time to support the album.

By the end of 1967, the Hard Times had broken up with Richardson and Byrom going on to form the group T.I.M.E. with former Sparrow member Nick St. Nicholas. Romero and other remaining members of the Hard Times went on to issue one more excellent single ('Give To Me Your Love' b/w 'Thanks') on the World Pacific label under the band name the New Phoenix.

Artist information sources include: The book, 'Fuzz, Acid and Flowers Revisited' by Vernon Joynson and an article by Richie Unterberger at All Music Guide.