From: Norwich, England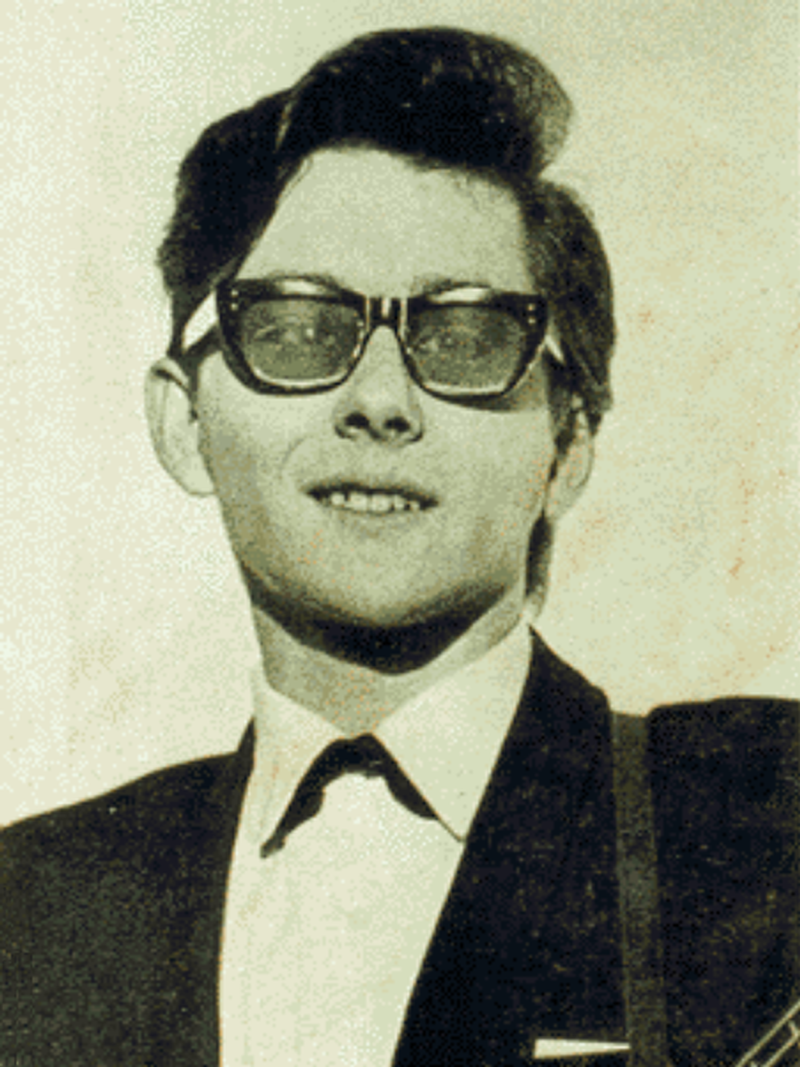 Miller was in actuality English singer, songwriter, recording engineer and record producer Pete Miller, also known as Big Boy Pete. He issued one single under the Miller moniker in the summer of 1965, which includes the amazing 'Baby I've Got News For You', arguably one of Britain's first psychedelic records. The song was initially released on the Oak label in August, 1965 and was then picked up by Columbia for wider distribution in October of that year. As a side note, supporting musicians on the record included members of the Herd, with Miller singing and playing lead guitar.

Miller was born on May 26, 1942 in the town of Norwich, England and began playing guitar as a teenager in 1957. In 1958 he formed a youth club band called the Offbeats with his friends, which played local teen dance clubs and released an EP. In 1961, he left the Offbeats to join a rival band named the Jaywalkers, which lured him in because they liked his innovative guitar techniques. The group soon had a hit with 'Can Can 62', which helped land them as second billing to The Beatles on their now legendary "Autumn 1963 U.K. Tour". The Jaywalkers were hugely popular in England, issuing a dozen singles and appearing on several TV shows. While still in the Jaywalkers, Miller recorded and released the now legendary 'Baby I've Got News For You', which was way ahead of its time, even when compared to what The Beatles and Rolling Stones were releasing then.

In 1966, Miller left the Jaywalkers due to getting tired of their hectic touring schedule and soon settled down as a session musician while at the same time writing and recording several of his own songs. Unfortunately, only a few of his tunes were issued during this period (1966-69) due to many of the London publishers thinking the songs were "too far out". He did manage to get one 45 released on Polydor as Big Boy Pete in early 1968 ('Cold Turkey' b/w 'My Love Is Like A Spaceship'), with the A-side now considered by many to be another obscure psychedelic classic.

The summer of 1969 saw Miller return to the road when he took his band the News on an extended, three year tour of the Far East, entertaining Vietnam War soldiers in Bangkok, Singapore and on several U.S. bases scattered throughout the jungles of Thailand. In 1972, he ended up in Hawaii where he met his wife to be and two years later moved back to England where he recorded an LP titled Music From Little Flint with other musicians he used to hang out with in the 60s. Later that year, he relocated to San Francisco, CA to fulfill his lifelong dream of opening a recording studio in the U.S. His studio became very popular throughout the 70s and 80s, recording numerous artists with Miller as producer and engineer. Miller still lives in the Bay Area and now runs the Audio Institute of America, an online recording engineering school that has taught thousands of students from more than 130 countries around the world.