From: Toronto, ON, Canada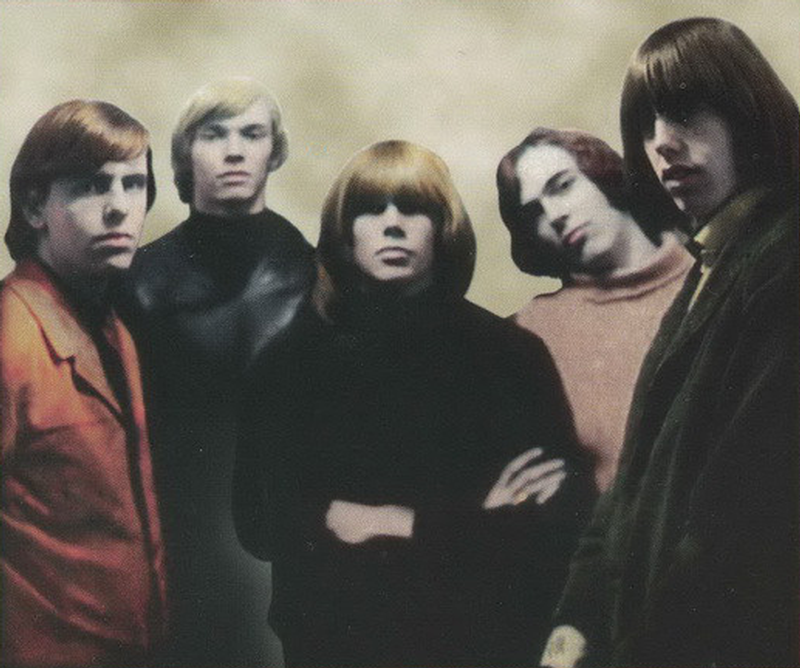 Originally known as the Strolling Bones, this Toronto based outfit formed in the spring of 1965 and is now considered by many to have been one of the best 60s garage bands to come out of Canada. The group started out as a Rolling Stones clone with original members Dave Bingham (vocals, harmonica), Glynn Bell (rhythm guitar), Rodger Mayne (lead guitar), John Read (bass) and Robin Boers (drums). British born Bell even made himself up to resemble Brian Jones of the Stones to complete their look. The band started off playing high schools around the local area and eventually scored a residency at a club called Charlie Brown's Place, at which time they changed their moniker to the Ugly Ducklings.

In June of 1966, the group recorded their first single ('Nothin'') for $300 on a 3-track machine at Hallmark Studios, and after shopping it around some, it was snatched up by the local Yorktown label. The timing was perfect, as it hit the airwaves on the night before they opened for the Rolling Stones at the Maple Leaf Gardens toward the end of the month. It was featured on CHUM radio and their "Battle of the Sounds" contest, where it came out on top for 13 consecutive nights and reached #18 on the CHUM chart. More singles followed, along with an LP titled Somewhere Outside later that year and into early 1967. Highlights on the album include the hard driving 'Just In Case You Wonder', the hypnotic 'Postman's Fancy' and the rather "grungy" 'That's Just The Thought That I Had In My Mind', which sounds a lot like early Nirvana.

Unfortunately, the Yorktown label wasn't able to swing the release of the records in the U.S., so frustrations started to mount, leading up to the departure of Read, who was replaced by Howie Smith (bass). It was this lineup that then switched to Yorkville Records, which wanted to send the group to New York City to lay down some tracks. It was only Bingham however, who ended up heading there on his own to record their next single 'Gaslight', which was backed by members of The Tonight Show's NBC Orchestra, along with Hugh McCracken on guitar. This record was a smash in their home country, hitting the top spot in in the fall of 1967, and also broke into the U.S. market, most notably in Philadelphia where it peaked locally at #10. Their next single ('I Know What To Say') included the whole band, but soon after Maye left the fold due to musical differences and was replaced by Mike McKenna (lead guitar). This lineup made some more recordings in late 1967 and then a demo LP in early '68 just prior to Bell's exit in the spring, who was eventually replaced by Bill Speer (keyboards).

In June of 1968, McKenna then left and was replaced by Dave Kindred (lead guitar). It was this lineup that appeared on the Canadian TV show It's Happening, performing a few songs including a strung out cover of The Beatles' 'Eleanor Rigby'. Smith then left and was replaced by Dennis Pendrith (bass), and it was this encarnation that changed their name to GNU in early 1969 and returned to Hallmark Studios where they recorded more demos. After failing to secure a record deal, the band changed their moniker to the Duckings and gigged around for that summer before finally calling it quits.

Artist information sources include: The book, 'Dreams, Fantasies and Nightmares From Far Away Lands Revisited' by Vernon Joynson.