From: Los Angeles, CA, USA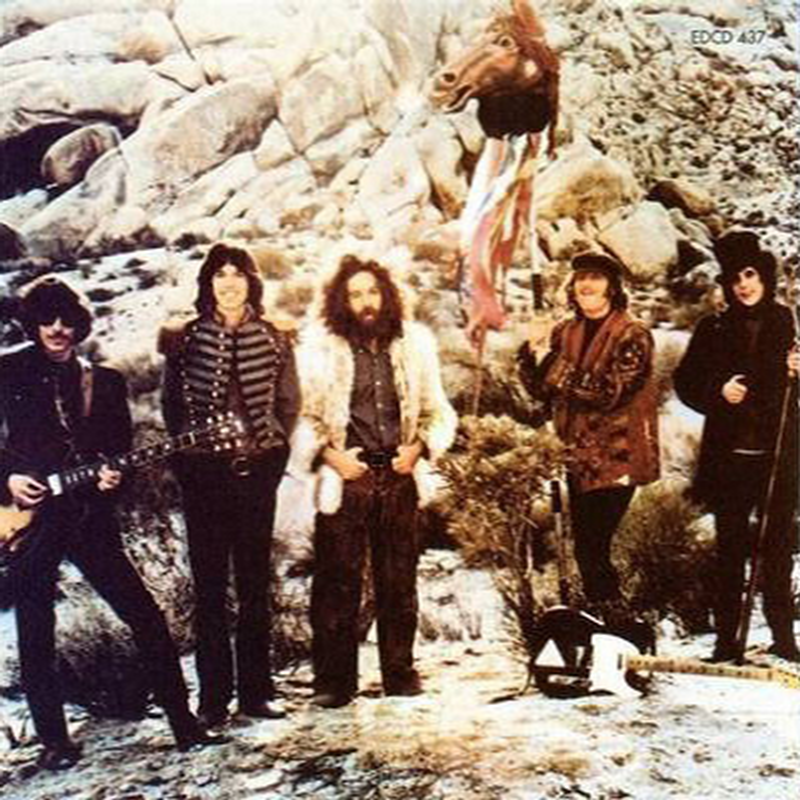 The Fraternity Of Man, besides having a really groovy band name, is best known for recording the 1968 classic pot song 'Don't Bogart Me', which was made famous around a year later when it appeared in Peter Fonda's and Dennis Hopper's classic biker movie Easy Rider. The band evolved out of another L.A. based group called the Factory, of which members Martin Kibbee (bass), Richard Hayward (drums, vocals) and Warren Klein (guitar) were all originally a part of. Other members included Lawrence "Stash" Wagner (vocals, guitar) and prior Mothers Of Invention alumnus Elliot Ingber (lead guitar).

They issued their first, self-titled LP with a supporting single ('Don't Bogart Me' b/w 'Wispy Paisley Skies') in 1968. The album was produced by the legendary Tom Wilson (Bob Dylan, Velvet Underground, etc.) and as a side note, Kim Fowley provided backup vocals for at least one track. Both songs on the 45 are excellent with the A-side being a strung-out country-western type ditty, openly touting the use of marijuana. Because of the song's lyrical content, it didn't get any airplay at the time, but about a year later was spotlighted in the hit film Easy Rider and its huge selling soundtrack. This break gave the band some much needed national attention and the opportunity to record a follow up LP on Dot Records.

Their second album (Get It On) was released in 1969 and is a much more straight forward, blues-rock effort. It didn't sell that well and the band soon parted ways. Ingber went on to become a member of Captain Beefheart And His Magic Band while Hayward reunited with Lowell George (who he had previously played with in the Factory) to become a member of Little Feet.

Artist information sources include: The book, 'Fuzz, Acid, and Flowers Revisited' by Vernon Joynson.