From: New York City, NY, USA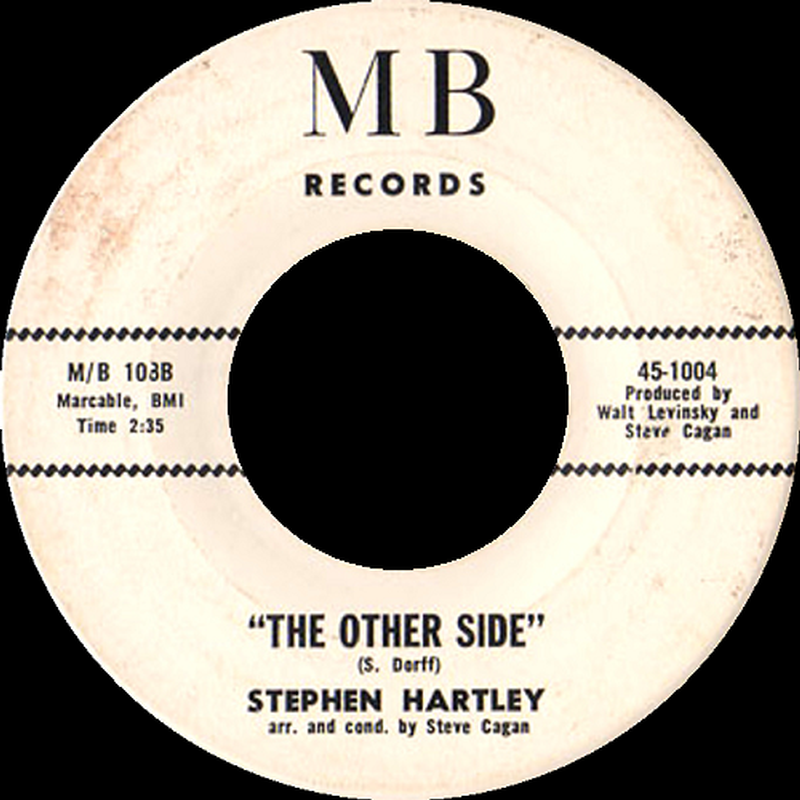 Born Stephen Hartley Dorff in New York City on April 21, 1949, this solo artist is best known for co-writing some rather well known 1970s through 1990s movie and TV theme songs, including the tracks for Every Which Way But Loose, Growing Pains and Alien Nation. Prior to this success, he issued one obscure 45 ('Have You Seen Her' b/w 'The Other Side') on the obscure MB label in the summer of 1967. The A-side actually made the Big Apple local area WOR-FM charts for a few weeks, but it's the haunting flip side that really makes it.

If you have any further information on this artist, please e-mail to paulmaze@techwebsound.com.

Artist information sources include: The book, 'Fuzz, Acid, and Flowers Revisited' by Vernon Joynson.