From: New York, NY, USA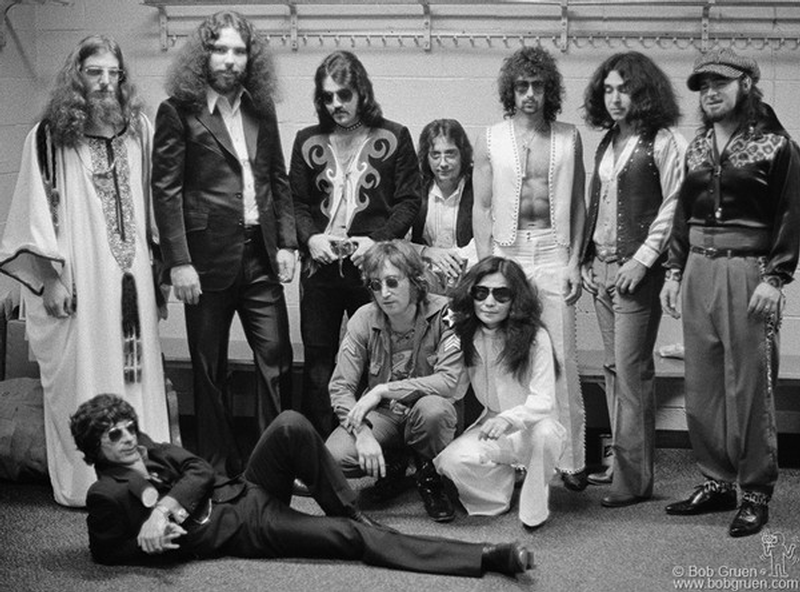 The New York City based Elephant's Memory is best known for backing John Lennon and Yoko Ono in 1972 (appearing as the Plastic Ono Elephant's Memory Band) on a pair of albums and a handful of television and live appearances, including the John Lennon and Yoko Ono Present the One-to-One Concert. The group was formed in 1967 by Stan Bronstein (saxophone, clarinet, vocals) and Rick Frank Jr. (drums, vocals). In 1968 they briefly added Carly Simon as a vocalist and by 1969, the lineup had expanded to include John Ward (bass), Richard "Chester" Ayers (guitar), Myron Yules (bass, trombone), Richard Sussman (keyboards) and Michal Shapiro (vocals).

In early 1969, the band issued their debut, self-titled LP on the Buddah label which includes the excellent jazz instrumental 'R.I.P.'. Later that year, two of their songs ('Jungle Gym At The Zoo' and 'Old Man Willow') appeared on the Midnight Cowboy motion picture soundtrack which gave them their first taste of national recognition. In 1970, Shapiro, Sussman and Ayers left and were replaced by Guy Peritore (guitar, vocals), David Cohen (guitar, keyboards, vocals) and Mike Rose (guitar). This lineup released the gritty single 'Mongoose', which became a minor hit, peaking at #50 on the Billboard Hot 100. To capitalize on the song, a second LP (Take It To The Streets) was then released on the Metromedia label in 1971.

In 1972, the ensemble got their big break when they hooked up with John Lennon and Yoko Ono, playing as their backup band on the LP Sometime In New York City. By this time though, the lineup had dramatically changed with Bronstein and Frank being the only two original members left, recruiting new players Wayne "Tex" Gabriel (guitar), Adam Ippolito (keyboards, vocals) and Gary Van Scyoc (bass, vocals). This version of the group also issued a third, self-titled LP in 1972 on the Apple label and backed Yoko Ono on her solo LP Approximately Infinite Universe in 1973 (adding Daria Prince on castanet).

1974 saw Gabriel and Ippolito get replaced by John Sachs (guitar) and Chris Robison (keyboards), and the release of a fourth and final LP (Angles Forever). In 1986, the John Lennon LP and video Live In New York City was released (featuring Elephant's Memory backing up Lennon during his famous Madison Square Garden concerts), which gave the group some revived notoriety.

Artist information sources include: The book, 'Fuzz, Acid, and Flowers Revisited' by Vernon Joynson. Artist photo by Bob Gruen.