From: Wolverhampton, England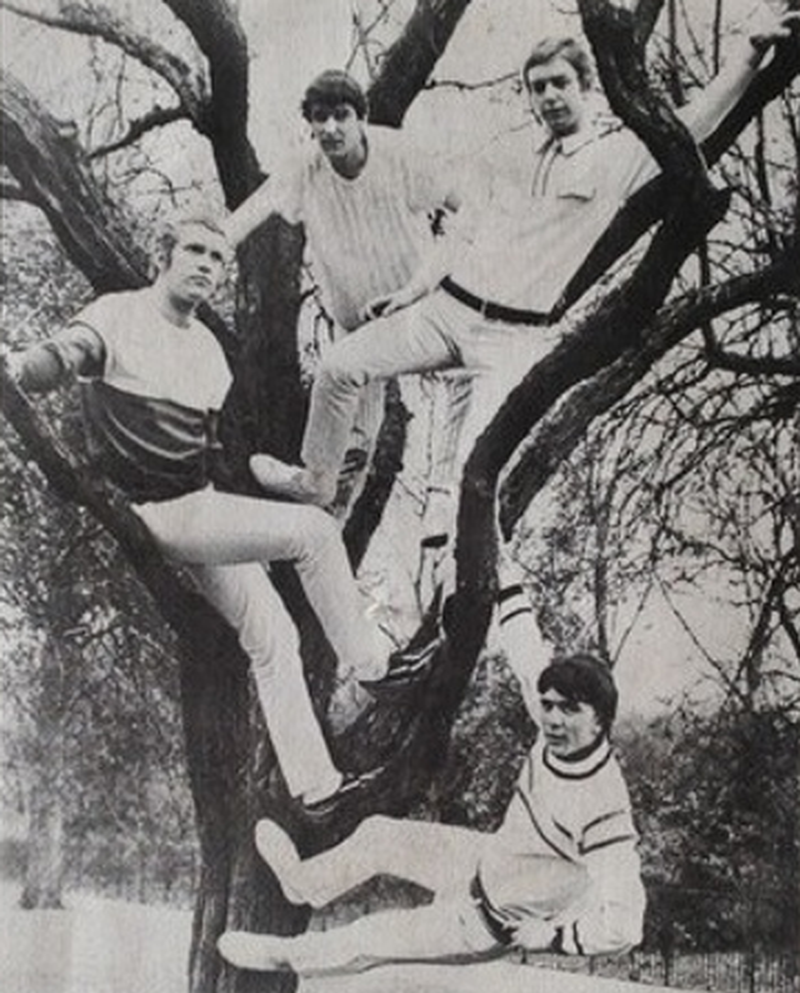 This clean cut Birmingham area outfit evolved out of the Black Diamonds in 1966 and issued several 45s from 1967 through 1969. Their sound was of a more pure poppy flavor than psychedelic; however, they did release a few pop-psych gems that can't be overlooked. The group named themselves the Californians as they were inspired by and strove to mimic U.S. West Coast harmony surf bands like the Beach Boys. Original members included John O'Hara (lead vocals), Roger Clarke (lead guitar, vocals), Peter Abberley (bass, vocals) and Keith Evans (drums). Clarke didn't last long however, and was replaced by Mike Brookes (lead guitar) later in '66.

The group, an extremely popular local live act, was soon able to land their first record deal with CBS through their manager, Roger Allen, who also represented another popular local area outfit, the Montanas, that he had recently gotten signed to the Pye label. Their first single ('Golden Apples') was issued during the spring of '67 and is a very well orchestrated piece with excellent vocal harmonies. Another personnel change then occurred when Robert Trevis (drums) replaced Evans. They then scored a second record contract with Decca and released a follow up single ('Follow Me'), which is also outstanding and was written by a then very young Warren Zevon, who had also released it under the duo moniker of Lyme & Cybelle. They then toured around the U.K. with the Walker Brothers, Cat Stevens, and the Jimi Hendrix Experience, but their records only sold well in the Midlands where they originated from.

More changes to the lineup occurred in 1968 when Geoff Parkes (lead vocals) replaced O'Hara, and Adrian Ingram (guitar) was added to better fill out their sound on stage. This 5-piece lineup scored another record deal with Fontana in early '69 and forged on until finally calling it quits in 1970.

Artist information sources include: The book, 'Tapestry of Delights Revisited' by Vernon Joynson and the Brum Beat website.