From: New York, NY, USA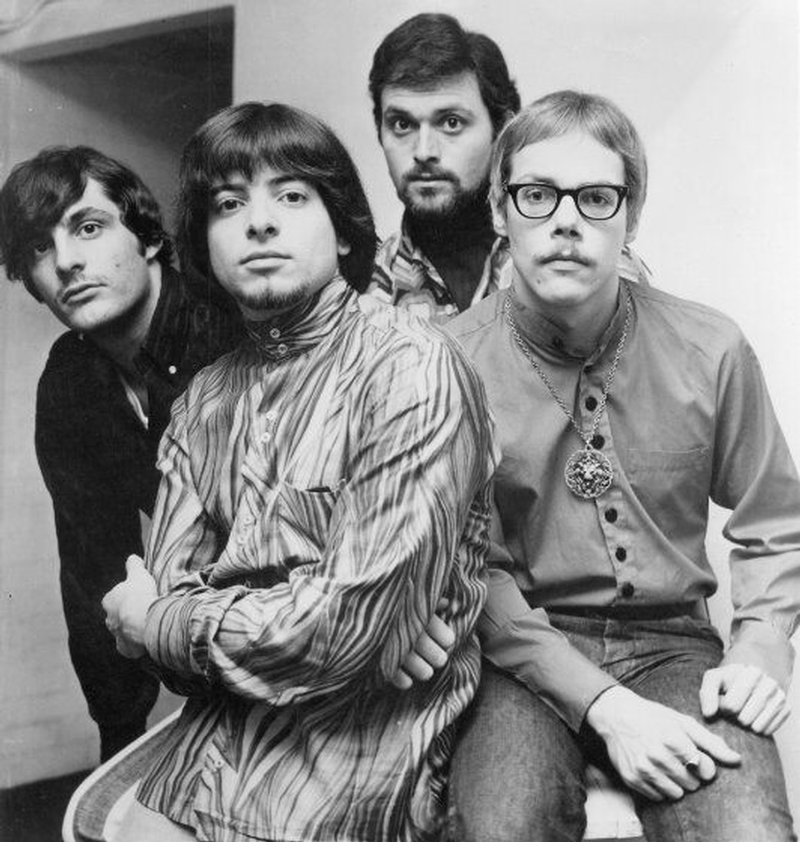 Inspired by the Rascals organ-heavy sound, this New York City foursome formed in 1965 as the Pigeons, but wisely changed their moniker to the Vanilla Fudge upon signing with the Atco label in the spring of 1967. Legend has it that the name came about when a woman that worked in a Long Island night club they were gigging at told them they should be called Vanilla Fudge because they played "white soul music". Members included Formed Mark Stein (lead vocals, organ, keyboards), Vince Martell (lead guitar, vocals), Tim Bogert (bass, vocals) and Carmine Appice (drums).

In the summer of '67, the band issued their debut single 'You Keep Me Hangin' On', which is an organ laden, heavy duty cover of the #1 smash by the Supremes. This version became a huge hit in its own right, reaching the #6 spot in the U.S., making the Top 10 in Canada and Australia, and the Top 20 in the U.K. A self-titled, debut LP soon followed that summer, which includes a much longer version of the track, along with more covers redone in a similar heavy, drawn out style, including two by The Beatles. In 1968, they issued a slew of singles and a second LP titled And The Beat Goes On, named after the Sonny & Cher hit. This album too was primarily made up of covers, including rocked out versions of some Beethoven and Mozart classics. Later that year, a third LP titled Renaissance was released, but this time primarily containing original works by the band members.

In early 1969, Led Zeppelin opened for the Fudge a few times when they first toured the U.S. Throughout the year they continued releasing singles along with two more LPs titled Near The Beginning and Rock & Roll, but were never able to match the commercial success of their first single and finally broke up in the spring of 1970. They have reunited several times over the years and continue to play to this day with three out of the four original members. The Vanilla Fudge is considered by many to have been one of the critical bands responsible for bridging the psychedelic sound of the 60s with the hard rock of the 70s and is known to have influenced other major groups including the Nice, Led Zeppelin, Deep Purple, Yes, Styx, and Uriah Heep.

Artist information sources include: The book, 'Fuzz, Acid, and Flowers Revisited' by Vernon Joynson.